Dwayne Johnson Talks Black Adam And Possible Showdown With Batman And Superman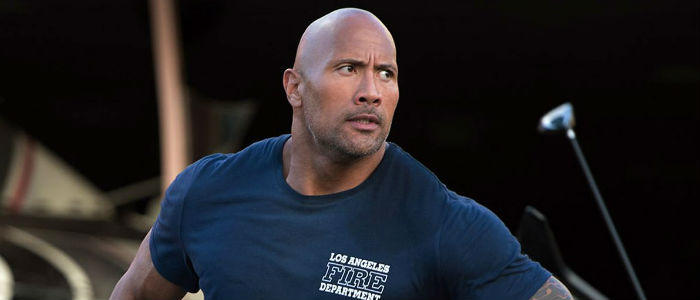 Dwayne Johnson won't be playing Black Adam for several years. The movie, Shazam, isn't scheduled to come out until April 5, 2019 which conservatively means it won't start filming until early 2018. Maybe three years from now. And in the meantime, the action superstar will be in many other movies. Nevertheless, he's thinking a lot about playing the super villain or, as he calls him the "anti-hero."
In a new interview, Johnson talked about the character, and the character's potential to show down with Batman and Superman. Read the latest Dwayne Johnson Black Adam quotes below.
Johnson spoke to Total Film magazine, via Games Radar, about Black Adam:
I think Black Adam is going to grow into becoming an anti-hero. It's all written within the spirit of respecting and paying homage to the comics. As we know, Black Adam started out as a slave. When he's given the powers, he utilised them. Then in the wake of his powers, tragedy strikes, which turns his sentiment and tone in terms of psychology.
He then talked about the character fitting in with the larger DC Universe.
It was all agreed that the worlds are all interconnected... One day you will see Black Adam go at it with Superman or Batman or any of the DC characters. But that said, there's a great independence to Black Adam from the DC world, allowing us to inject, not only viciousness, but also winking humour.
So, though a Warner Bros. executive suggested Shazam wasn't going to be connected with the other DC films, we now know what we all suspected – that's not the case. It's just as much a part of the universe as Batman, Superman, The Flash, Wonder Woman and whomever else.
And let's just think about that for a minute. It would be very, very far down the road but imagine Black Adam showing down with Batman or Superman? Or, better yet, both of them? If anyone can showdown those two heroes, it's Johnson. The thought is exciting, but almost too far away to entertain.
Johnson will appear as Black Adam in Shazam, which is currently schedule for release April 5, 2019. Darren Lemke is writing the film but no director is attached just yet.