New Line To Remake New Zealand Thriller 'Housebound'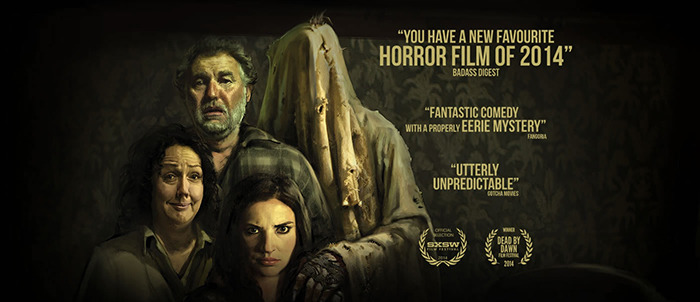 It's not the biggest surprise that the New Zealand horror/thriller Housebound would be targeted for a remake. The movie is a lot of fun, with some excellent thrills, a couple of great scares, a very memorable lead character, played by Morgana O'Reilly, and some excellent supporting roles. O'Reilly plays a troubled young woman who is placed under house arrest, and while stuck in her mother's home experiences unsettling things happening within the house. (See the original movie, is what I'm saying.)
But the film didn't get the distribution it deserved, even with Peter Jackson's name attached as an endorsement. Now Jackson has helped bring the film to the attention of New Line, which has picked up the Housebound remake rights. 
THR says that original writer/director Gerard Johnstone will act as producer for the remake, but that another director will actually call the shots on the remake. The studio is looking for a writer to tackle a new script.
This all begs the question of why New Line didn't just buy the distribution rights for the original film. It's got a great blend of horror and scares — the sort of thing Peter Jackson did so well in his early films, without feeling like it's a knockoff of his work — and capturing that blend again, in a remake, won't be an easy task. This is just the way things work for the time being, though.
Fortunately you can easily see the original film via VOD and digital services like Amazon. Here's the trailer: