Two Names Emerge As 'Spider-Man' Contenders; Andrew Garfield Was Contacted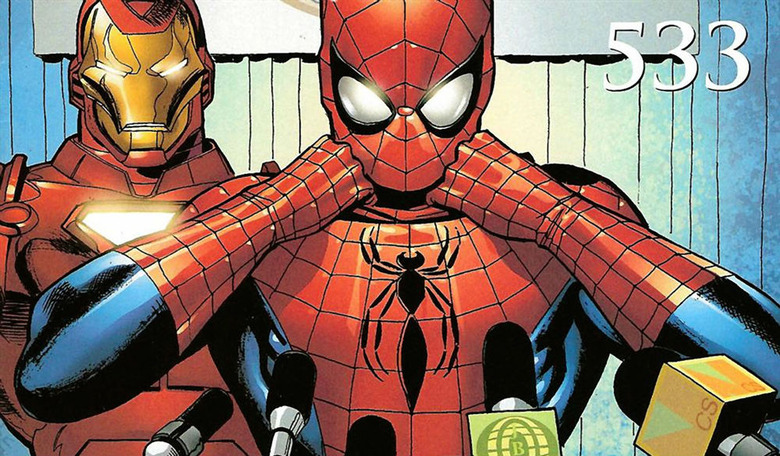 Minutes ago, we published our list of 15 actors who should play the new Spider-Man. It's not an easy list to make because few know exactly how old Sony wants the character to be or whether or not he'll be Peter Parker.
Well, scratch that. We do sort of know. Various news stories have come out saying Sony wants Spider-Man to be in high school, which pretty much crosses off any actor over 25. Now, another report says the first two names to emerge as contenders are names we mentioned on our list: Dylan O'Brien and Logan Lerman, both 23 and white. That pretty much cements the fact it'll be Peter Parker.
Below, read more about the new Spider-Man actors, as well as news that Andrew Garfield may have been contacted about possible continuing the role.
Variety is the source which mentioned O'Brien and Lerman as possible new Spider-Man actors. They say "a number of actors already have been mentioned as being considered for the role" including those two but that "actors have yet to be approached." So even though these names have been mentioned, they may not be any closer to the role than others.
There's also the important notion of a director, who would likely have some input on the casting. The studio will definitely have final say but most filmmakers would like to have a voice in that conversation, especially if he or she is going to direct the actor for two or three movies.
As for O'Brien and Lerman, both are solid choices. Good actors with name recognition and each already has their own franchise. O'Brien is the star of The Maze Runner series (as well as of MTV's Teen Wolf) and Lerman is Percy Jackson. Lehman is also one of the names who was in the mix when Andrew Garfield was up for the role.
However, for my money, they're both too easy. There's nothing different about them. I don't have a problem picturing either actor as Spider-Man, and maybe that's a problem. This is an actor who will – eventually – have to stand alongside, and maybe even opposite Robert Downey Jr., Chris Hemsworth, and Chris Evans. He needs to have a little something extra.
Something like Andrew Garfield had. According to the Daily Beast, Sony contacted the actor Monday night to explain what was happening with the character. They discussed Garfield potentially continuing the role but "ultimately it didn't make sense to keep him for what will be a new chapter for Spider-Man." So that's not happening.
What do you think about the new Spider-Man actors and rumors?