Star Wars Bits: Billy Dee Williams Believes He'll Be In A Movie; Plus J.J. Abrams, Stormtroopers, Rebels, Matthew Vaughn And Celebration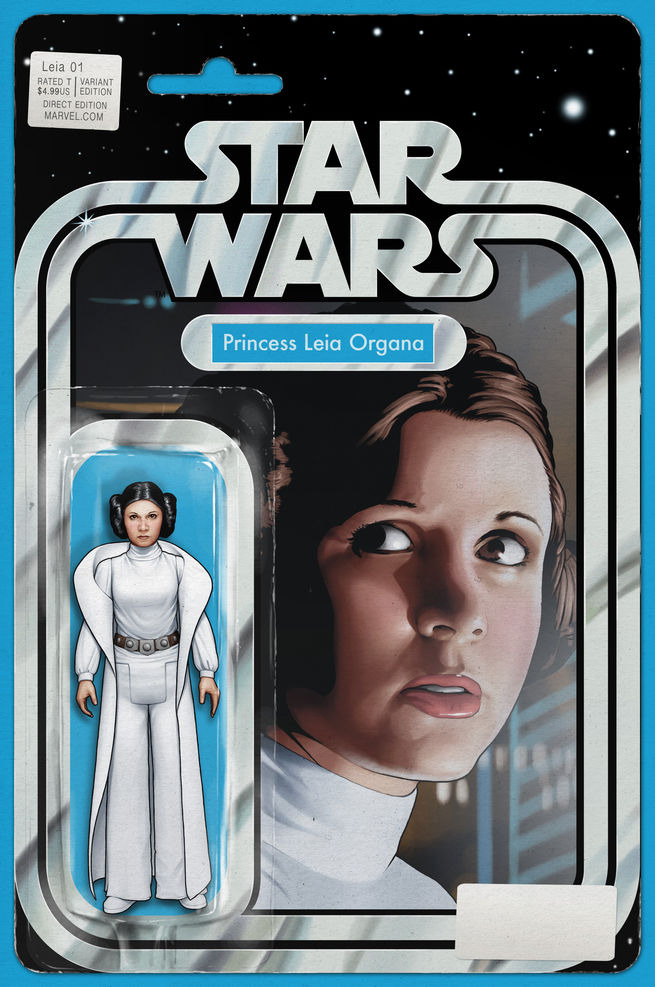 You're in luck today because there's a whole bunch of great information in this edition of Star Wars Bits. Below, read about the following.
Carrie Fisher, Anthony Daniels and Kenny Baker are first actors confirmed for Star Wars Celebration.
Matthew Vaughn would love to direct a Star Wars movie.
Watch J.J. Abrams accept a visual effects award, mention directing Star Wars.
Mackenzie Davis was reportedly also up for the Star Wars standalone.
Three major characters are rumored to appear in the Star Wars Rebels Season Two premiere.
Mark Hamill did a great Don't Talk PSA for the Alamo Drafthouse.
Marvel's Princess Leia comic has over 250,000 pre-orders; See a few new covers.
John Boyega talks about Star Wars: The Force Awakens excitement.
Female Stormtroopers are canon.
A small update on the production status of the Star Wars standalone.
Billy Dee Williams thinks he'll appear in a new Star Wars movie.
Could Han Solo appear in Star Wars Rebels?
See a homemade Millennium Falcon drone.
Get a glimpse of what Princess Leia's outfit might look like in The Force Awakens.
Star Wars Celebration just announced that original trilogy and sequel trilogy actors Carrie Fisher, Anthony Daniels and Kenny Baker will all be in attendance. Also, the new app for the show has been revealed. Star Wars Celebration takes place April 16-18.
A few years back, everyone though Matthew Vaughn was going to direct Star Wars: The Force Awakens. It didn't happen though, with the director going off to make Kingsman: The Secret Service. But now that that film is over, Vaughn told Comic Book that he'd be very interested in directing either a Star Wars movie or Indiana Jones movie. Read more at the link.
Remember last weekend when J.J. Abrams was interviewed on the red carpet about Star Wars: The Force Awakens? That was when he was on hand to accept the Visual Effects Society Visionary Award. Here's his acceptance speech:
Felicity Jones won a key role in Gareth Edwards' Star Wars standalone movie and beat out a bunch of famous actresses. However, according to Meet the Movie Press, one that he hadn't heard was Mackenzie Davis, star of Halt and Catch Fire.Star Wars Rebels season two will premiere at Star Wars Celebration in April and, a new rumor says three major characters will appear. They are (highlight to read): Darth Vader, Emperor Palpatine, Ahsoka Tano. The first two make total sense. The third has been rumored for a while, and would be a huge deal for fans. Again, this is still just a rumor, but a fun one.Mark Hamill's Don't Talk PSA from the Alamo Drafthouse is awesome. Check it out.
Marvel is experiencing huge success with Star Wars. We already know about the main Star Wars comic doing (extremely, extremely) well and Darth Vader #1 is doing well too. Now, Comic Book reports Princess Leia #1 is also experiencing huge pre-orders, around 250,000 before an early March release. They also released a few new variant covers. Head there to see more.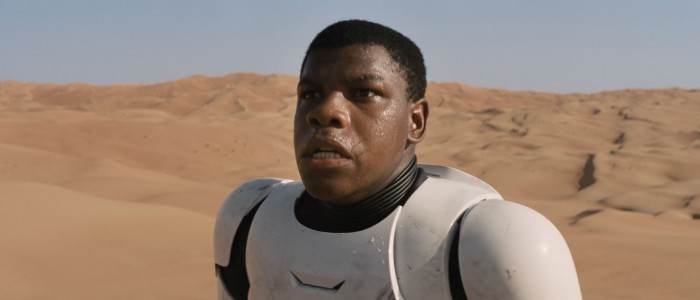 We haven't heard John Boyega talk much about his role in Star Wars: The Force Awakens but, the actor was at the BAFTAs last week and talked to the BBC. No new info, but he's obviously excited. Watch the video here.
That above image, when it popped up in the trailer for The Force Awakens, challenged what many people thought about Imperial Stormtroopers. Well, it's kind of old news but made the rounds again recently, the Star Wars novel A New Dawn makes explicit reference to the fact Stormtroopers in the Star Wars universe are not clones anymore. Plus, there are girls under some of the white armor. This will end up being important.
Making Star Wars has a rumored updated on Gareth Edwards' Star Wars Standalone. With the all-but-confirmed casting of Felicity Jones, we figured it would be in production sooner rather than later. However, the site says lots of decisions still need to be made and construction hasn't even begun on sets yet. Read more bulletpoints at the link.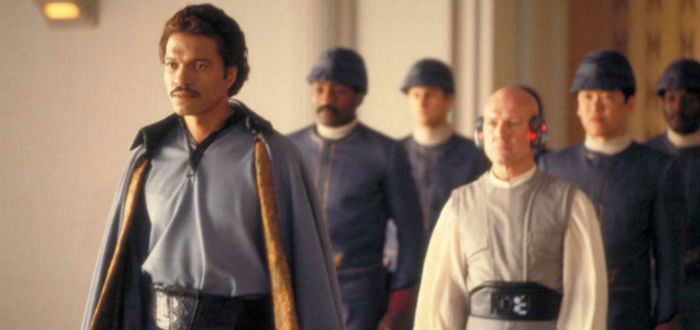 Talking to Cinelinx, Billy Dee Williams had to play coy but said he believed he'd eventually appear in one of the new Star Wars movies. Here's the exact quote:
But I uh...I may very well...I have a feeling I'm going to show up [in a movie]. There's nothing I can really discuss about it at this stage.
There's more in the interview about Rebels, the trailer, John Boyega and more.
The Bearded Trio is floating a rumor around that Han Solo will appear in the second season of Star Wars Rebels, but it won't be Harrison Ford providing the voice. They say nothing is set yet, but it's a possibility.
YouTube user Olivier C put up an insane video of a Millennium Falcon drone. Mashable has more info but watch below.
Finally, Making Star Wars says they've seen images of Princess Leia in The Force Awakens and decided to do a drawing of what they saw. So this isn't an official image, but just an idea of what she may be wearing in the film. See it at the link.