Alejandro Jodorowsky Writing And Directing 'Endless Poetry' To Follow 'The Dance Of Reality'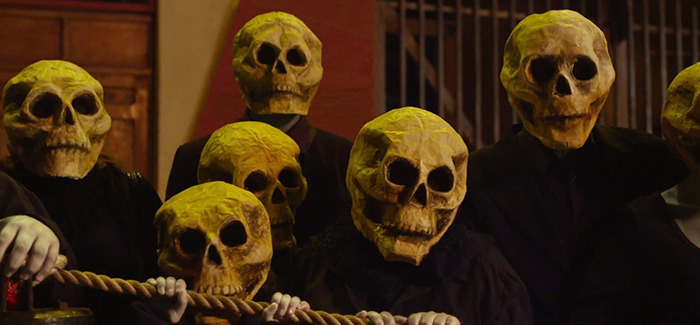 We were pleasantly surprised when the last couple years saw the return of Alejandro Jodorowsky both as the subject of a film (Jodovowsky's Dune) and as writer and director of his own new film, The Dance of Reality. Now there's a new Jodorowsky film in the works, and it follows directly on the heels of the last, both as a project and a story. Endless Poetry will continue the film adaptation of the director's book, which was also the basis of his last feature.
Variety reports that the film will be a Chilean-French-Japanese production, with Asai Takashi and Jodorowsky producing and distribution sales starting now at the European Film Market in Berlin.
The film, says Variety, "recounts Jodorowsky's teenage years in Santiago, Chile, and chronicles his struggle to overcome family pressure and find his path as an artist and a poet." It will document the ways in which Jodorowsky became an influential poet in Chile in the '40s, alongside Enrique Linh, Nicanor Parra and Stella Diaz.
The director said,
In my memories, my years in Chile had long been associated with suffering and loneliness... but today, at my 85 years of age I have not the least doubt that my encounter with poetry justifies my emergence in that country.
The film will be financed in part via Kickstarter, with that project set to launch on February 15. Jodorowsky will be seen in a YouTube video announcing the film on the same day.