Professor X Could Return In 'Wolverine' Solo Film; Plus New 'X-Men Apocalypse' Tease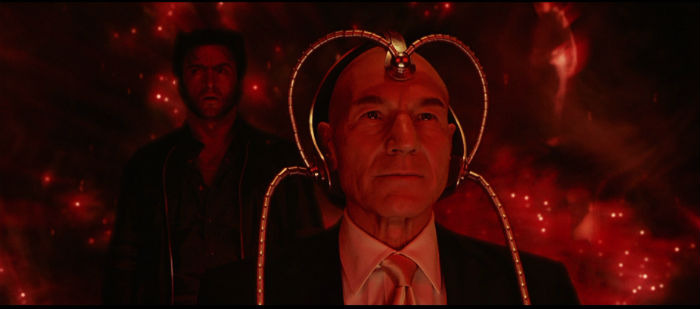 The X-Men universe is growing on the big screen. Deadpool will be out next year. A Gambit movie is in the works, too. The biggest movies to expand that universe, however, will be X-Men Apocalypse on May 27, 2016 and The Wolverine 2 on March 3, 3017. Today, we continue to learn more about the former film as director Bryan Singer offered a cryptic tease about the movie on Instagram.
In a bigger turn of events, Patrick Stewart suggested there are talks of him reprising his role as Professor X for the sequel to James Mangold's The Wolverine. Read more about Professor X Wolverine news below.
First up, Patrick Stewart was talking to Oregon Live (via Superhero Hype) when he said the following about The Wolverine 2:
What I'm very excited about is that we have been talking about a Wolverine movie, which would team Hugh Jackman and myself together. Wolverine and Professor Xavier. That would be a very different sort of 'X-Men' from the four movies that I've already done.
That's...pretty huge news. We do know Hugh Jackman has been saying they're looking at all kinds of different stories for The Wolverine 2 but had yet to truly settle on something. A story with Stewart as Xavier, side by side with Jackman Wolverine, could potentially be very cool. Could it be a continuation of the scene at the end of X-Men: Days of Future Past, where Xavier and Wolverine reconnect? That scene likely takes place after Apocalypse so it would make sense time wise. Or maybe some kind of standalone. Obviously, we don't know.
Also of note, Stewart contradicted himself in regards to Apocalypse by saying that Ian McKellen would appear. So hang on for more on that.
Speaking of Apocalypse, Bryan Singer took to his Instagram to show a familiar image. Yes, it's the door to Cerebro from the basement of the Xavier School. But what does he mean by "something new?" Has someone take it over?
X-Men Apocalypse is out May 27, 2016 and The Wolverine 2 is out March 3, 3017.