'Seymour: An Introduction' Trailer: Ethan Hawke Directs A Beautiful Documentary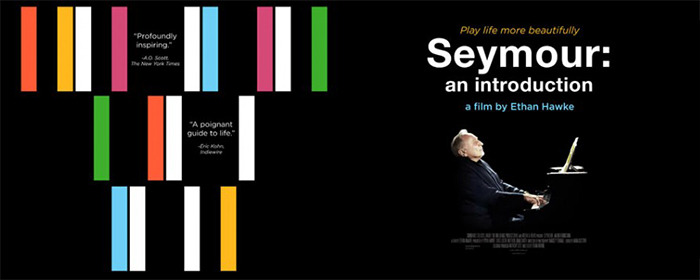 If you're tempted to think "oh, whatever, a documentary about an old piano player," based on the subject of this film, I urge you to watch this trailer for Seymour: An Introduction. I guarantee you'll see it differently. Ethan Hawke has been part of Richard Linklater's association with IFC thanks to Boyhood, and now he's made a really tender doc that IFC will distribute later this year. Seymour follows pianist Seymour Bernstein, who quit a concert career in order to teach. Ethan Hawke profiles Bernstein, following not just his life, but his attitudes about life, performance, and priorities.
Watch the Seymour: An Introduction trailer below.
I think that's a great trailer, and sells a really strong film. Hawke definitely seems to be taking pointers from Linklater when it comes to putting together a story, and I love the thrust of this film overall – the interaction between fear and creativity, and life and emotional stability. There's a gentleness here that seems really effective, and Bernstein is a compelling subject without being confrontational. I can imagine this being a doc that would spur a lot of family conversations if it was incorporated into our holiday viewing.
Seymour: An Introduction opens on March 13. Trailer via IFC.
Meet Seymour Bernstein: a virtuoso pianist, veteran New Yorker, and true original who gave up a successful concert career to teach music. In this wonderfully warm, witty, and intimate tribute from his friend, Ethan Hawke, Seymour shares unforgettable stories from his remarkable life and eye-opening words of wisdom, as well as insightful reflections on art, creativity, and the search for fulfillment. A "poignant guide to life" (Indiewire) and an engaging exploration on the dedication, perseverance, and fortitude essential to creating both art and a rewarding life, Seymour: An Introduction will leave audiences uplifted and inspired.