Jason Momoa In Talks For Cannibal Romance 'The Bad Batch'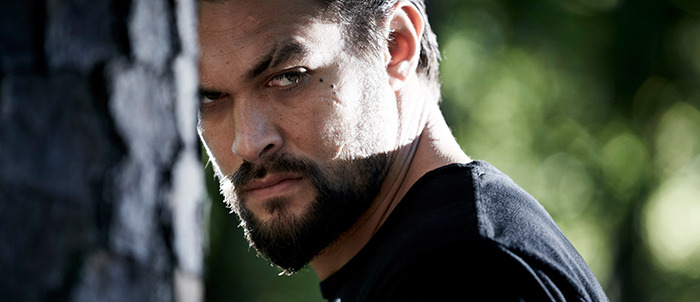 The Bad Batch is the new project from A Girl Walks Home Alone at Night director Ana Lily Amirpour, backed by Megan Ellison's Annapurna Productions and VICE. That's a good combo right there. Now Jason Momoa (Game of Thrones, Batman v Superman) has been announced as being in talks for a major role, and with that announcement come some new script details.
We knew that The Bad Batch was being called "a dystopian love story set in Texas." Now there's a lot more, including a description of the movie as "a cross between The Road Warrior and Pretty in Pink."
The Wrap reports Momoa's involvement, and points out that the actor could be seen in the photo of Amirpour and the script that was tweeted by Ellison a few weeks ago to announce the project. So we should have guessed!
The site also has that comparison phrase used above, and says,
The Bad Batch is a post-apocalyptic tale set in a Texas wasteland where a community of cannibals reside.
Momoa won't be a bystander here. He's in talks to play a key role. Some rumored plot details have been leaked, but I'm told they're inaccurate. Officially, the description is simply of "a dystopian love story of a cannibal and his food. "
Momoa has recently been in the series The Red Road, and has completed the film Sugar Mountain. Then there's his other upcoming project, Batman v Superman: Dawn of Justice, in which the actor plays Aquaman. He'll reprise that role in the two-part Justice League film, and is slated for an Aquaman solo film as well.