First Look: Miles Teller Suffers For His Passion, Again, In 'Bleed For This'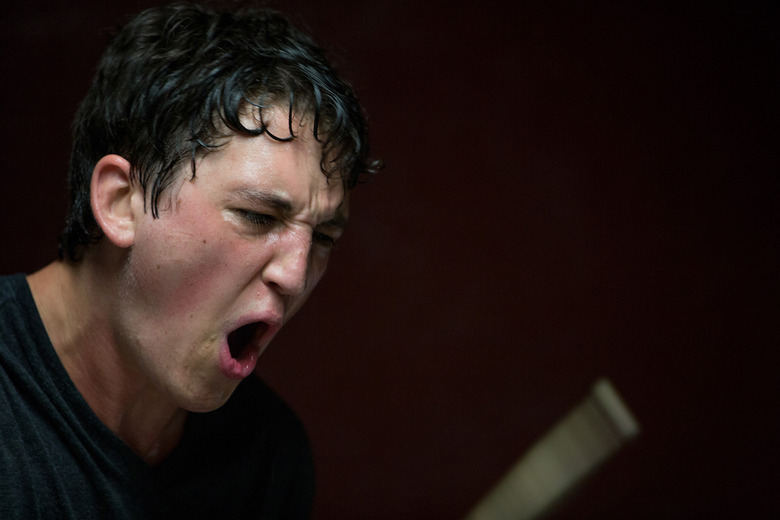 "Bleed for This" seems like it could've been the alternate title for Miles Teller's Whiplash, but it's actually the name of Teller's next movie. Once again, Teller plays a talented young man who pushes himself to extreme lengths for his passion. Only this time, he's focused on boxing instead of drumming.
The first image from Bleed for This shows Teller as real-life boxing champion Vinny Pazienza, looking battered and bruised in the ring. Bleed for This is directed by Ben Younger (Boiler Room) and executive produced by Martin Scorsese. Get your Bleed for This first look after the jump. 
THR unveiled the first peek at Bleed for This.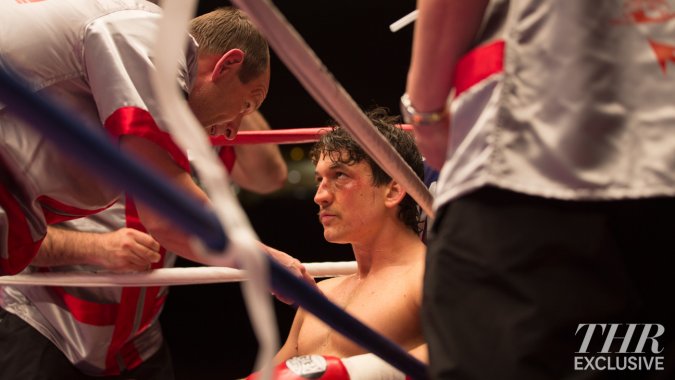 The trade claims Teller "lost a significant amount of weight" for the movie. We'll have to take their word for it, since the first-look image doesn't really show off his new body. Teller does look a bit different, but that's because he has a fuzzy little mustache and a big ugly bruise.
Nicknamed the Pazmanian Devil, Pazienza began his rise through the ranks in the late '80s, culminating in a 1991 victory over undefeated champion Gilbert Dale in 1991. Shortly afterward, his career was almost cut short by a near-fatal car crash. Doctors feared he'd never walk again, let alone fight.
But Pazienza wasn't going to let a little thing like a brush with death hold him back. Against his doctors' orders, Pazienza enlisted trainer Kevin Rooney (Aaron Eckhart) to get him back into fighting shape. Pazienza made his miraculous return to the ring in 1992, after months of hard training. He went on to have an illustrious career that lasted through the early '00s.
Also starring in Younger's sports biopic are Katey Sagal and Ciarán Hinds as Vinny's parents. Bleed for This is in post-production now and looks likely to land in theaters later this year.