Lionsgate Is Exploring Ways To Make More 'Hunger Games' Movies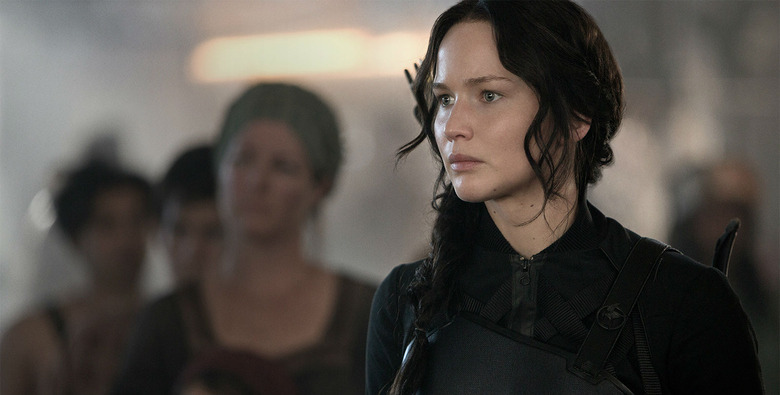 The Hunger Games films have been almost unfathomably successful for Lionsgate. The last two movies alone each became the highest grossing film of the year, and the first movie wasn't that far behind. This November brings the fourth and final film based on the Suzanne Collins books, The Hunger Games: Mockingjay Part 2. It's getting an IMAX release and is likely to be just as big a hit as the last two, if not bigger.
But now Lionsgate faces the same problem Warner Bros. faced when Harry Potter ended. What does a company do when such a lucrative franchise is over? Well, Lionsgate is following in Warner Bros. steps and currently exploring ways to extend The Hunger Games franchise. Read about the studio's ways to potentially make more Hunger Games movies below.
Deadline reported that the CEO of Lionsgate Jon Feltheimer told analysts he's "actively looking at some development and thinking about prequel and sequel possibilities" for The Hunger Games.
On the surface, more Hunger Games movies make sense. Like I stated above, The Hunger Games has been so good to Lionsgate's bottom line, they'll do anything to keep that cash rolling. In fact, they already did that by extending Mockingjay into two movies based on one book.
From a strictly story standpoint, it's also a plausible course of action. The first film picks up in a world that's been ravaged by war, where the population has been subjugated by the Capital and forced into participating in the brutal Hunger Games. Book 1 shows the 74th Hunger Games. What's stopping someone from writing the story of the first Hunger Games? Or, better yet, the uprising before that lead to the Hunger Games?
Sequels are a little trickier. Without spoiling what fans will see in November, Mockingjay Part 2 will have a pretty tight bow wrapped on top of it. That's not to say they can't fast forward however any many years to see how society is going in the future, but then you have to deal with Katniss Everdeen, and it's highly doubtful Jennifer Lawrence will want to come back, unless they put her in some old age make up and let her die peacefully before the title card.
The key to all of this is Suzanne Collins. In the case of Warner Bros. and Harry Potter, the studio didn't move forward until JK Rowling herself had an idea she was excited about. If Lionsgate moves forward without Collins, fans could get worried. If she's onboard, we could be seeing movies set in Panem for years to come.
What do you think about Lionsgate potentially making more Hunger Games movies? Would you prefer a prequel or sequel?