Lionsgate Hopes For A Whole 'John Wick' Franchise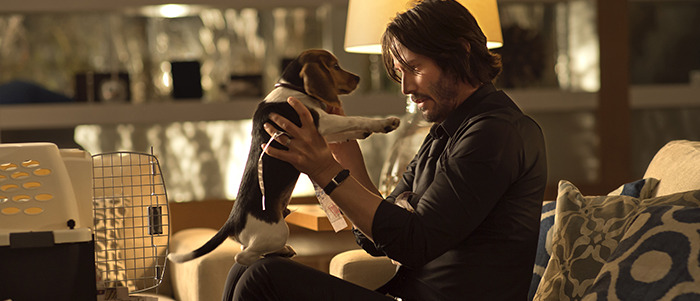 The Keanu Reeves action film John Wick could have been a one-and-done affair, but it looks like Mr. Wick will definitely be back again. Earlier this week the film's writer/directors Chad Stahelski and David Leitch said they had ideas for a sequel and . Now, during a studio earnings call, Lionsgate CEO Jon Feltheimer says they envision a John Wick franchise, which suggests multiple sequels, rather than just one.
Variety reports on Feltheimer's comment. There isn't much to it, but he's fairly explicit:
We see 'John Wick' as a multiple-title action franchise.
So not just one sequel, but probably multiple additional films, which could also mean that the concept could eventually veer away from having Keanu Reeves as the lead, and into stories that do more to highlight the other violent occupants of Wick's world.
That said, part of the film's appeal was that it felt very self-contained. There was obviously an open door left for a potential sequel at the end, but John Wick is a film that feels very complete on its own.
Earlier this week Stahelski said,
We're in development right now [on a sequel]. We have ideas for days and without blinking twice we know we can outdo the action from the original. It's the matter of story and how much you like the character. That's always the most important. If there's great action but you have a character that no one likes and doesn't have charisma you're not going to watch it.
All we really know about the potential sequel is that it probably won't involve a dog in the same way the first did, which will be a relief to some fans.