First Look: Tom Hiddleston Goes Straight To The Top In Ben Wheatley's 'High-Rise'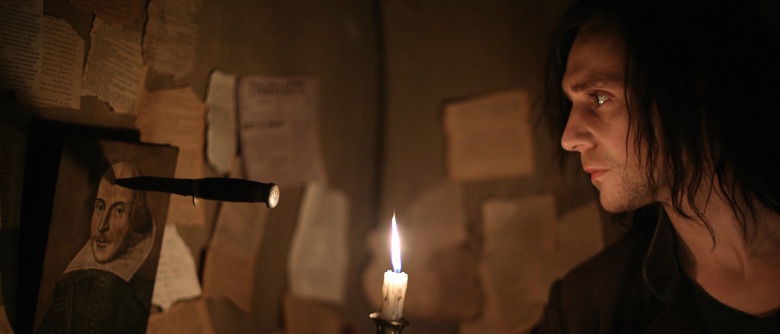 Ben Wheatley's follow-up to A Field in England brings him forward three centuries, to another English civil war of sorts. Based on the novel by J.G. Ballard, High-Rise chronicles the violence that explodes between tenants of a luxury building.Tom Hiddleston leads the cast as Robert Laing, an ambitious young doctor and one of the high-rise's newest residents. He, too, gets caught up in the madness, but the first image from High-Rise seems to capture a moment before all that. Get your first look at High-Rise after the jump. Empire unveiled the first look at Tom Hiddleston in High-Rise.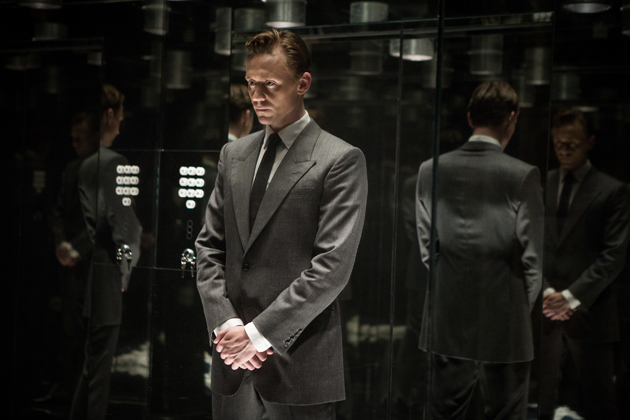 The first photo doesn't reveal a whole lot about Wheatley's High-Rise, but it does suggest that Hiddleston probably would've made for a pretty good Mr. Grey. Handsome scowl, expensive suit, fancy elevator: check, check, and check.
The plot, meanwhile, recalls a different movie. It sounds to me like a vertical version of Snowpiercer, with the lower classes literally at the bottom of the building and the upper classes at the top. I haven't read the book, though, so if I'm wrong please feel free to set me straight.
Speaking of the book, Wheatley has promised his film will stick closely to the source material. "We've gone back and Amy [Jump]'s written a script that's very close to the book," he said last year. "It's going to be modern in a way that the 70s looked."
More recently, he explained to Empire why Ballard's tome is still relevant: "It was written in the '70s, projecting itself into a near future, but we live in that future now. We're almost in a new version of the '70s."
In addition to Hiddleston, High-Rise also stars Jeremy Irons as building architect Anthony Royal; Sienna Miller as Royal's aide; James Purefoy as an upper-crust resident Pangbourne; Luke Evans as documentarian and agitator Richard Wilder; and Elisabeth Moss as Richard's wife Helen.
High-Rise doesn't yet have a release date, but it does have an official synopsis:
London, 1975.
A slick apartment tower rises above the Thames, the beginnings of what will soon become the world's biggest financial hub. Dominating the landscape, it is simply called the HIGH-RISE... its address a mark of exclusivity. Its newest resident is Robert Laing, an ambitious young doctor utterly seduced by the lifestyle and cutting-edge technology the high-rise has to offer.
Laing meets Wilder, a charismatic provocateur who introduces him to the seedy underbelly of the high-rise. The cracks in this apparently flawless society grow rapidly, and Laing is shocked at the depravity he sees. Life in the high-rise quickly descends into madness and violence, and Laing finds himself amongst the marauding hordes of bloodthirsty tenants who take over the building, floor by floor.
A disturbing vision from the director of Kill List, this action-packed thriller depicts society's most chilling nightmares.