'The Wolfpack' Subjects Recreate Favorite '90s Films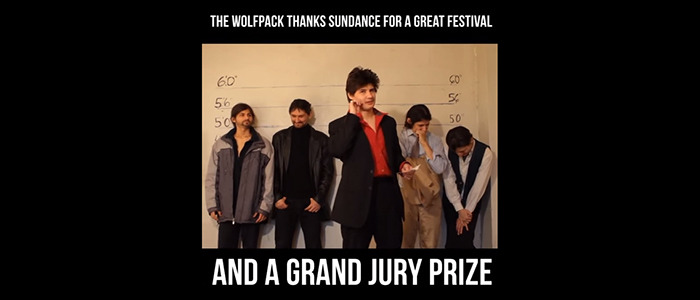 We liked the documentary The Wolfpack at Sundance this year — directed by Crystal Moselle, the film focuses on six brothers who spent their lives leaving their Lower East Side apartment only a couple times a year. Inside the flat, they obsessively watched movies, and eventually recreated their favorite films for their own amusement. The film captures some of these recreations on video, and they are startlingly good. That's part of the reason other people liked the film, too. Magnolia picked it up quickly, and the film won the US Documentary Grand Jury Prize at the fest.
As a thank you for the award, the Angulo brothers created a few new video recreations based on '90s faves such as The Usual Suspects, El Mariachi, and Clerks. Check out those clips below, along with a poster for the film, with a design influenced by another major '90s movie.
There's also this poster, with an obvious Tarantino influence. These guys like Tarantino a lot; some of the best recreations in The Wolfpack are of scenes from Reservoir Dogs and Pulp Fiction. (The stuff in the movie is better than in these new clips, in fact, and I imagine some of those scenes will be released as clips later this year.)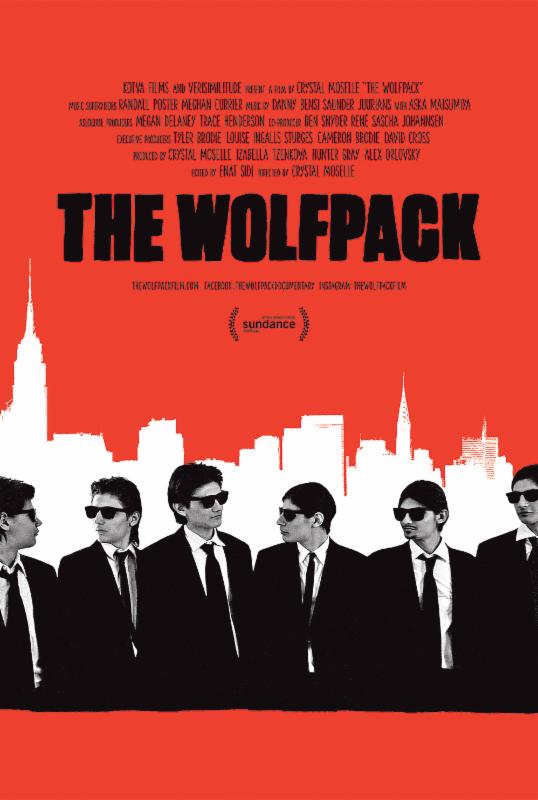 Magnolia will release The Wolfpack later this year.
The six Angulo brothers have spent their entire lives locked away from society in an apartment on the Lower East Side of Manhattan. Nicknamed "the Wolfpack," they're all exceedingly bright, are homeschooled, have no acquaintances outside their family and have practically never left their home. All they know of the outside world is gleaned from the films they watch obsessively and recreate meticulously, using elaborate homemade props and costumes. For years this has served as a productive creative outlet and a way to stave off loneliness – but after one of the brothers escapes the apartment (wearing a Michael Meyers mask for protection), the power dynamics in the house are transformed, and all the boys begin to dream of exploring. Armed with unprecedented access into the subjects' world and vast archive of home movies, first-time director Crystal Moselle crafts a fascinating portrait of an extraordinary family, capturing the thrill of the Wolfpack's discoveries without skirting the darker questions of abuse and confinement that weigh upon all of them. THE WOLFPACK charts a fascinating coming of age story and becomes a true example of the power of movies to transform and save lives.