First Look: Shanghai Disneyland's Pirates Of The Caribbean Ride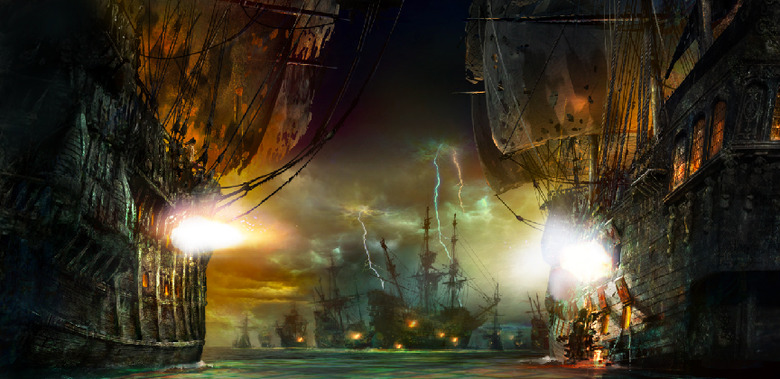 Coming off reports that the opening of the Shanghai Disney Resort will be pushed back from late this year to the first half of 2016 (update: Disney head Bob Iger has now confirmed the park will grand open in Spring 2016), Disney has released the first photos of the theme park's signature attraction Pirates of the Caribbean: Battle for the Sunken Treasure. The new E-ticket ride, located in the park's Treasure Cove land, will feature "a combination of new technology and innovation and will take guests on a pirate adventure with Captain Jack Sparrow and Captain Davy Jones, providing an experience unlike anything else in the world." See the Shanghai Disneyland Pirates of the Caribbean Ride images and more after the jump.
Notice the epic scale of the Shanghai Disneyland Pirates of the Caribbean ride. Disneyland's version of the attraction is my favorite thus far because of the huge scale but it looks like the Shanghai park might be trying to beat Anaheim's version. It also looks like the ride will use either the new "Omnimover boat ride" technology or underwater controlled boat ride system (via Matt G) which Walt Disney Imagineering patented a couple years back (images below copyright Disney Enterprises).
Its also worth noting that Pirates of the Caribbean: Battle of the Sunken Treasure will be the second attraction built since the release of the Pirates films (the first being The Legend of Captain Jack Sparrow), and the first to heavily feature the characters and scenes from the movies.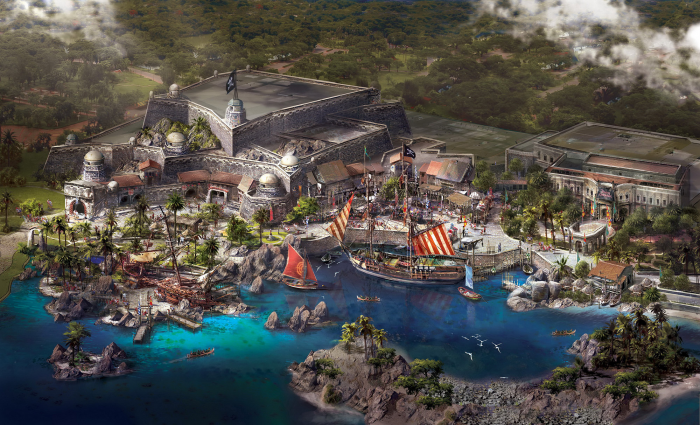 Here is a previously released piece of concept art showing Pirates Cove, where the new attraction will be located. The area will include a full scale pirate ship, boats that guests will be able to board and paddle, and much more. In March Disney also shared this photo of the ride beginning construction: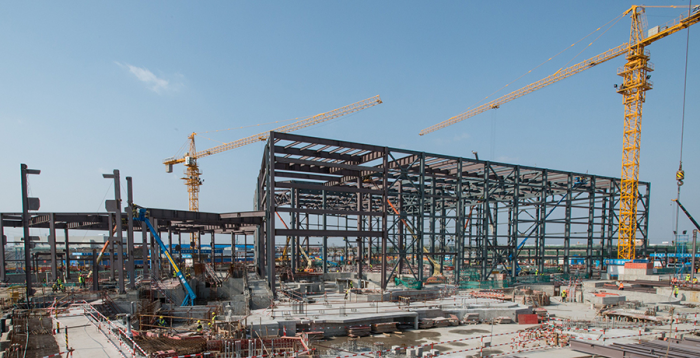 The mouse house has also released a series of new aerial photos of Shanghai Disneyland Hotel and Toy Story Hotel.
The topping out of Shanghai Disneyland Hotel took place just 12 months after its vertical construction started. With 420-rooms, it will be the signature hotel of Shanghai Disney Resort, featuring an elegant Art Nouveau style with a touch of Disney magic and imagination, and stunning views of Shanghai Disneyland, Disneytown and the resort's central lake.