Felicity Jones In Talks For 'Star Wars' Standalone, Aaron Paul And Edgar Ramirez On Shortlist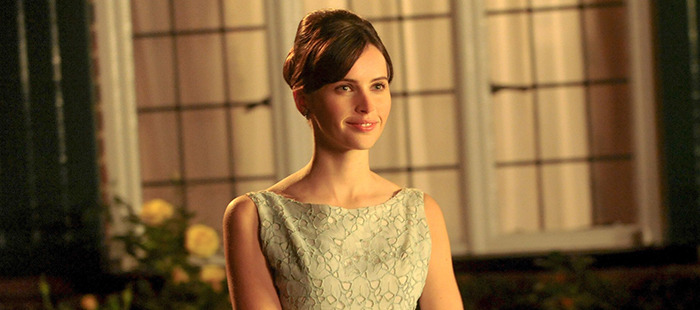 Recent reports said that a set of young women including Tatiana Maslany of Orphan Black were reading for a central role in the Star Wars spin-off film to be directed by Gareth Edwards. But counter to previous rumors, it won't be Maslany who gets the lead role. The first official Star Wars spin-off casting news is out, and Felicity Jones is in talks to take the lead role in the mysterious standalone film.
THR reports. Edwards is directing from a script that is currently being written by Chris Weitz, following up on work done by Gary Whitta.
The site also reports that Aaron Paul and Edgar Ramirez are "on the interest list for the male lead," which is a pretty interesting detail as those two actors are very different from one another.
The possibility of Aaron Paul having a role has been rumored, with the actor (very tenuously) linked to the part of young Han Solo. And, in fact, if he and Ramirez are up for the same role, the idea of the "young Solo" role is pretty intriguing, because Ramirez would be great for such a part. Hell, he's great for anything, so hopefully he'll end up cast one way or the other.
If Paul is in fact on the shortlist for this film, perhaps he's linked to a character who is described as "like a young Han Solo"? That could account for the earlier rumor and this news. But again, the details are unknown at this point.
In fact, official details on this film are basically non-existent, but we've heard that this will be a sort of a heist film revolving around a group of bounty hunters who end up stealing the plans for the original Death Star.
This first Star Wars spin-off film is scheduled for release December 16, 2016. It starts filming this Spring at Pinewood Studios outside London.