Marvel's 'Daredevil' Trailer Hits Wednesday, Watch A 15-Second Tease Now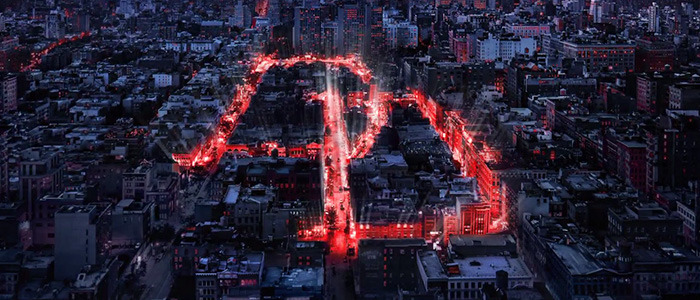 Netflix' first Marvel series, Daredevil, premieres April 10. In anticipation of that event, the first trailer will be out on Wednesday, February 4. Before that, Marvel released a short teaser of the Daredevil trailer. Check it out below.
Daredevil Trailer Teaser
[via Marvel]
I love the dark look to this teaser. Charlie Cox sounds pretty menacing as Matt Murdock, aka Daredevil, too. Now, you have to wonder, will we get the red suit in the trailer or will we have to wait until the end of the season to get that? We'll find out the answer to half the question tomorrow.
We'll have the full Daredevil trailer Wednesday, but for now, what do you think of the teaser?
Season 1 of "Marvel's Daredevil" will premiere with 13 one-hour episodes on April 10, 2015 at 12:01 a.m. PT in all territories where Netflix is available.
"Marvel's Daredevil" follows the journey of Matt Murdock, who was blinded as a young boy but imbued with extraordinary senses, now fighting against injustice by day as a lawyer, and by night as the super hero Daredevil in modern day Hell's Kitchen, New York City.
The series stars Charlie Cox as Matt Murdock/Daredevil, Deborah Ann Woll as Karen Page, Elden Henson as Foggy Nelson with Rosario Dawson as Claire Temple and Vincent D'Onofrio as Wilson Fisk.
Marvel's first original series on Netflix is Executive Produced by series Showrunner Steven S. DeKnight ("Spartacus," "Buffy: The Vampire Slayer," "Angel") and Drew Goddard ("Cabin in the Woods," "Lost," "Buffy The Vampire Slayer," in addition to writing the first two episodes of "Marvel's Daredevil"), along with Marvel TV's Jeph Loeb ("Marvel's Agents of S.H.I.E.L.D.," "Marvel's Agent Carter," "Lost").
"Marvel's Daredevil" is produced by Marvel Television in association with ABC Studios for Netflix.
For more information on "Marvel's Daredevil," and the other exciting new Marvel Television series coming to Netflix, stay tuned to Marvel.com or visit Netflix.com/daredevil