Charlie Hunnam Takes Lead Role In 'Lost City Of Z'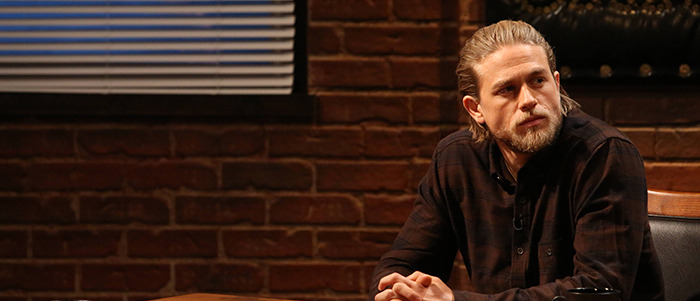 The European Film Market is kicking off, which is why we're starting to get information on some films we've heard about for a long time. The latest is Lost City of Z, which has been in development for some time from Brad Pitt's company Plan B. Sienna Miller and Robert Pattinson are also starring, and the film is now set to shoot this summer. Hunnam is taking the role Benedict Cumberbatch was once going to play, but with Cumberbatch shooting Doctor Strange beginning in May, there's no way for him to do the Lost City of Z movie.
A press release announces that Hunnam will play Col. Percival Fawcett for director James Gray. The film is based on David Grann's book, and "follows Percy Fawcett, a British colonial who disappeared in the 1920s while searching for a mythical city in the Amazon jungles of Brazil that he believed he discovered on a prior expedition."
This is a project that has been building momentum for quite some time, and now MICA Entertainment will finance the picture, with Brad Pitt, Dede Gardner and Jeremy Kleiner producing for Plan B Entertainment, with Dale Johnson and Anthony Katagas. Marc Butan is executive producing as are MICA Entertainment's Julie B. May and Glenn Murray.
Charlie Hunnam has finished shooting Guillermo del Toro's film Crimson Peak, and is now shooting Knights of the Round Table: King Arthur for director Guy Ritchie. He also recently wrapped up his role in Sons of Anarchy, which completed its run as a series late last year.
In 1925, the legendary British explorer Percy Fawcett ventured into the Amazon jungle, in search of a fabled civilization. He never returned. Over the years countless perished trying to find evidence of his party and the place he called "The Lost City of Z." In this masterpiece of narrative nonfiction, journalist David Grann interweaves the spellbinding stories of Fawcett's quest for "Z" and his own journey into the deadly jungle, as he unravels the greatest exploration mystery of the twentieth century.