POTD: Vanity Fair's 2015 Hollywood Issue Cover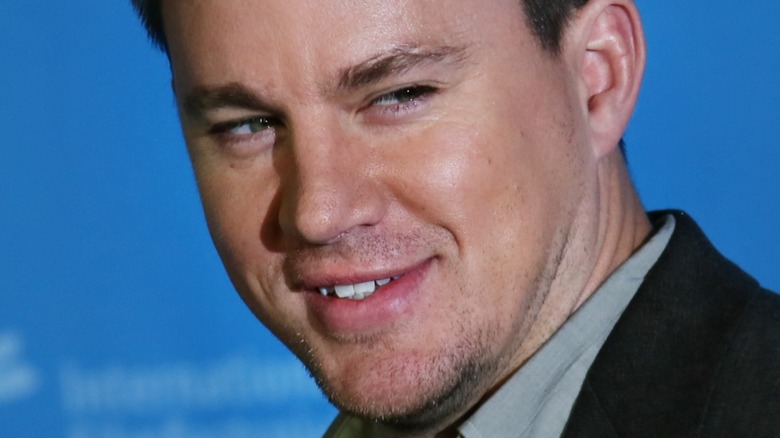 Denis Makarenko/Shutterstock
We're at the height of Oscar season madness right now, and so right on cue Vanity Fair has come out with their annual Hollywood issue. Each year they collect the industry's best, brightest, and prettiest, shove them into designer tuxes and thousand-dollar dresses, and crowd them all in for a fancy class photo.
This year, the group includes four current Academy Award nominees, two Jupiter Ascending actors, two future superheroes, one Star Wars star, and one former People's Sexiest Man Alive. 
Annie Leibovitz shot the Vanity Fair Hollywood issue 2015 cover, because of course she did. Americans Channing Tatum, Amy Adams, and Reese Witherspoon get the cover cover (the part you'll actually see on newsstands). Presumably it's they're the most recognizable faces in the bunch. But they're an odd choice to represent movies in 2015. Of the three only Witherspoon was nominated for an Oscar. Tatum does have a few big movies out this year, but Adams doesn't even have that.
Moving on, things get real British in the middle panel, with Eddie Redmayne, Felicity Jones, David Oyelowo, and Benedict Cumberbatch. The one Brit they couldn't fit in there — Sienna Miller — shows up in the next panel with the leftover Americans, Oscar Isaac and Miles Teller.
As far as Vanity Fair Hollywood issue covers go, this one looks kind of phoned-in. The backdrop is a big fat nothing, and the clothes are nice but standard. It's hard to argue with the talent they chose, but even there we don't see any unexpected participants or surprising juxtapositions. They aimed for "classic" and landed on "boring."
Things look somewhat more interesting behind the scenes of the cover shoot. Apparently it involved Isaac and Cumberbatch making goofy faces and playing ping-pong in the parking lot. There's more where that came from at the Vanity Fair website.