'The Imitation Game' Director In Talks To Make Sci-Fi Romance 'Passengers'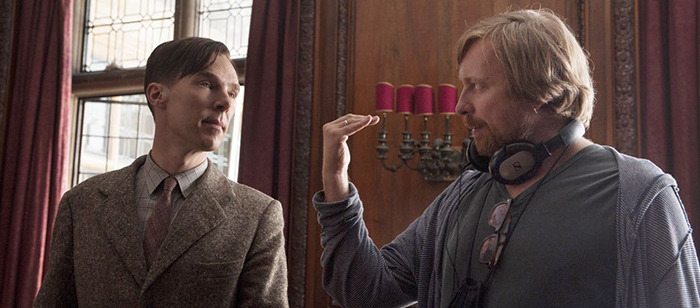 We've talked about the script Passengers for years. The Jon Spaihts-penned script landed on the Black List back in 2007, and has wound through a very long development process ever since. It revolves around a man who is accidentally awakened during a long voyage to colonize a new planet. Faced with the likely possibility of living and dying alone on the ship, he wakes another passenger for companionship.
In the past couple years Passengers had Keanu Reeves attached to star, at one point with Rachel McAdams in the other lead role. But things have continued to change. Now The Imitation Game and Headhunters director Morten Tyldum (above, right, on the set of The Imitation Game) is in talks to be the new Passengers director, and he'll put together a new cast. 
Deadline reports that Tyldum is in early talks to direct the film. The script's popularity several years ago led to Spaihts writing the first draft of what became Prometheus, and that film ironically has come and gone in the time Passengers has been in development.
We don't have any indication of who might star in Tyldum's version of the film, or when that cast will be announced. This is all part of a new life for the script, which was purchased by Sony late last year when the option became available. Deadline calls this "a major studio priority" with Michael De Luca overseeing at Sony, and Neal Moritz producing alongside Ori Marmur and Michael Maher of Start Media and Stephen Hamel of Company Films.
Tyldum is in contention for the Best Director Oscar, which will be announced on February 22.