'Gotham' Will Set Up A Joker Storyline Before First Season Ends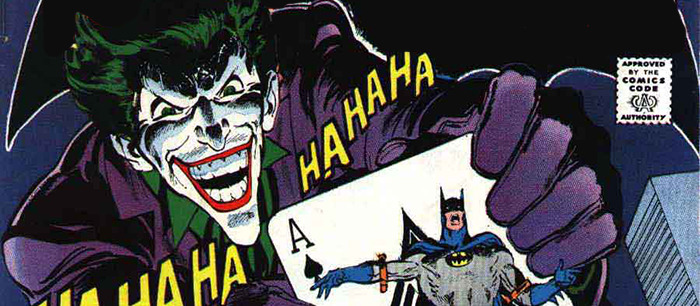 Gotham is working through the second half of its first season, after taking a break for all of December. The show, originally based on a 16-episode order that was later expanded to 22 episodes, has been focusing on the development of Batman villains such as Penguin and the Riddler, while also laying the ground work for other characters. We've had a good sense that the Joker would be seeded in this season,  and now the show's guiding force, Bruno Heller, says that because no one wants to wait, there will be a hint of a storyline for the Joker in Gotham season one, to prep for the real development in season two.
Speaking to TV Guide, Heller said of the Joker,
We've said you're going to be waiting a bit longer for it, but this is America — nobody wants to wait. So, we will scratch the surface of that story, yes. But just scratch it — a little tap on the door.
That's all he really says about the clown prince of crime, but Heller also gets into how the Riddler will take shape during the rest of this first season, and it seems like the eventual result of his budding relationship with Kristen Kringle (Chelsea Spack) will have a lot to do with his future:
Penguin [Robin Lord Taylor] was born a sociopath and was always going down this path one way or another. [Edward] Nygma [played by Cory Michael Smith] is someone who becomes the villain, and we see that journey begin in the second half of the season... What motivates people to do things is oftentimes love. He is slowly starting to break through her defenses, but we take two steps forward and then one step back. It's not smooth sailing for Edward Nygma. It's complicated for her to have somebody's feelings in her hand. It's not as simple as rejecting somebody and having a clean conscience because she's starting to realize how deeply he cares.
Gotham currently airs Monday nights on Fox in the US; it was renewed for a second season in January.