Watch All Of The 2015 Super Bowl Movie Trailers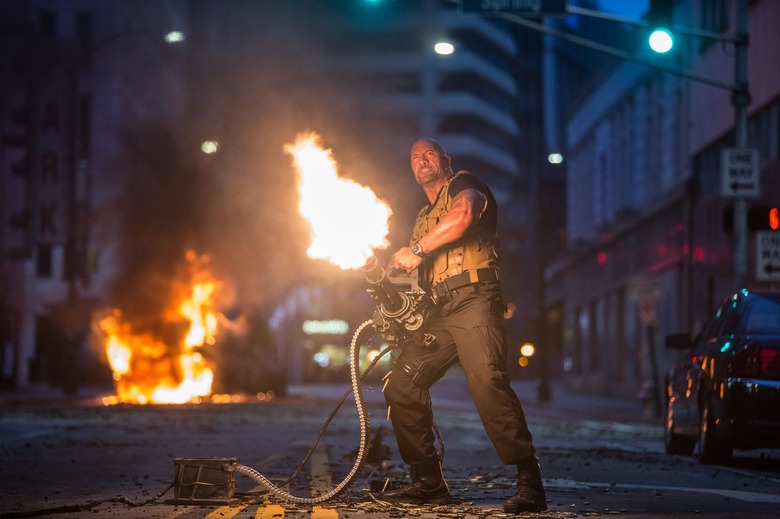 When we weren't crying over the Nationwide ad, singing along to Katy Perry's halftime show, or screaming / cackling at Pete Carroll's ill-fated fourth-quarter call, we were oohing and ahhing over the many many Super Bowl movie trailers unveiled last night.
Everything from Ted 2 to Tomorrowland was represented, with more robots, dinosaurs, flying cars, and college a cappella singers than you could shake a stick at. Watch all of the 2015 Super Bowl movie trailers after the jump.
The Divergent Series: Insurgent (pre-game)
Tris (Shailene Woodley) and Jeanine (Kate Winslet) don't hold back in this Matrix-flavored Insurgent spot, but the flying-out-of-a-skyscraper sequence looks less impressive after you've seen the Furious 7 gang drive out of a skyscraper and into another skyscraper.
Focus Features is very proud of the fact that the first Fifty Shades of Grey trailer was viewed over 250 million times, but this new Fifty Shades of Grey Super Bowl spot has a ways to go if it wants to catch up. At time of writing, the YouTube counter was only in the six digits.
"This takes crazy to a whole 'nother level!" declares Tyrese Gibson at one point, and he's right. Packed with fast cars, big guns, beautiful men and women, and hilariously, gloriously improbable action, the Furious 7 spot was just what we needed after commercial after commercial featuring dead kids and daddy issues.
And here's the inevitable Deflategate reference.
Pixar's Inside Out eschewed the Super Bowl for a more low-key evening watching the Puppy Bowl. But when your entire cast consists of pure, unfettered emotions, things are bound to get very dramatic anyway.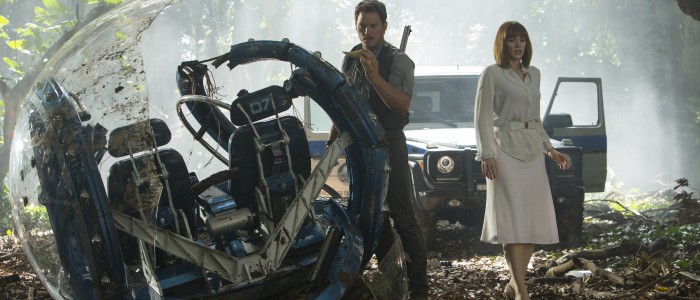 Unlike some of the other Super Bowl movie trailers, the Jurassic World spot featured a lot of new footage. And even some of the old footage looked pretty different, as broken down by Russ. It all works like gangbusters, because if there's three things America loves, it's football, dinosaurs, and Chris Pratt.
Kingsman: The Secret Service (pre-game)
At this point, you probably already have a good idea of what Kingsman: The Secret Service is, and whether you want to see it. Nevertheless, the Super Bowl spot offers a few helpful adjectives — "bad ass," "smart," "sexy," "mind blowing," and "flat out insane" – for those on the fence.
It's not the most adorable these creatures have been, but a Super Bowl party with this crowd does look like a good time.
Another major highlight of the evening, the Pitch Perfect 2 trailer pitted the Bellas against, of all people, the Green Bay Packers.
Seventh Son
Not even the best commercial of the night featuring Jeff Bridges.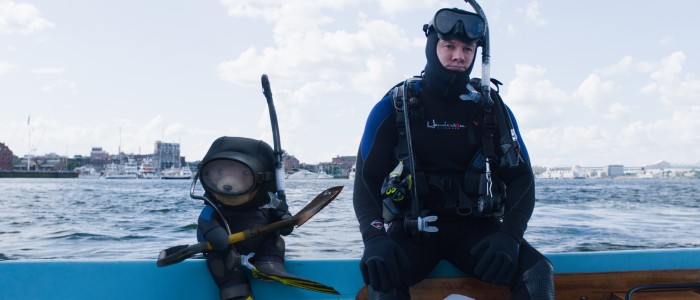 The SpongeBob Movie: Sponge Out of Water
Depending on your tolerance for high-volume, high-pitched hijinks, this was either a treat or a nightmare. But the Fifty Shades of Grey-inspired poster that came with it? That was an act of sheer, squicky brilliance.
Seth MacFarlane's comedy sequel gets points for having the most relevant movie trailer of the night. Super Bowl XLIX (and XXXVIII, and XXXVI) MVP Tom Brady was prominently features, and they even sorta-kinda got to reference Deflategate by marveling over Brady's magical balls.
If that first Terminator Genisys trailer left you cold, this one was unlikely to change your mind. Still, it did tease some fun moments, including a big car chase, an Arnold-on-Arnold fight, and of course, an "I'll be back."
Disney reveals a good amount of Tomorrowland footage here, and yet it's still hard to tell exactly what this movie is about. That's not a complaint, though — the studio shows enough to keep us interested, without giving us the impression that we've seen every scene before even buying a ticket.
Unfinished Business (pre-game)
The Lonely Island-soundtracked Super Bowl TV spot was just the beginning for Unfinished Business. A longer, dirtier red-band version can be found here.