'The Casual Vacancy' Trailer: J.K. Rowling Comes To The BBC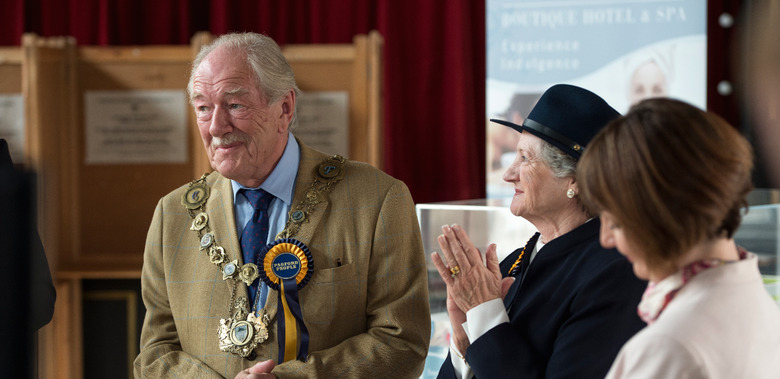 For the first time since 2011's Harry Potter and the Deathly Hallows – Part 2, we're getting a new J.K. Rowling adaptation this year. But with its down-to-earth feel and grown-up themes, The Casual Vacancy is miles away from Hogwarts.
The drama miniseries unfolds in an English village whose idyllic appearance belies a town in turmoil. When a local leader passes away, the community falls apart as various individuals and factions vie to take his place.
The Casual Vacancy features a very large cast, among them Rory Kinnear (Skyfall), Simon McBurney (Mission: Impossible 5), and Dumbledore himself, Michael Gambon. Jonny Campbell directed from a script by Sarah Phelps. Watch The Casual Vacancy trailer after the jump.
[
]
The Casual Vacancy will consist of three one-hour installments, with the first airing February 15 on BBC One in the U.K. No U.S. premiere date has been set.
The Casual Vacancy centres on Pagford, a seemingly idyllic English village with a cobbled market square and ancient abbey. Behind the pretty façade however, is a town at war: rich at war with poor, teenagers at war with their parents, wives at war with their husbands, teachers at war with their pupils. Pagford is not what it first seems.
At the Parish Council meeting the subject of Sweetlove House and its legacy arises. Howard Mollison, the Chairman, heads up the faction who want to see an end to the legacy; the thorn in his side is Barry Fairbrother, who makes an impassioned speech outlining the importance of the legacy, and the services it provides. For now, Barry has won the argument.
When Barry dies suddenly, Pagford is left in shock, and the empty seat left by Barry on the parish council soon becomes the catalyst for the biggest war the village has yet seen. Three candidates are soon lined up: Miles Mollison, Howard's son; Colin Wall, Barry's friend; and Simon Price, Barry's half-brother.