'The Salvation' Trailer: Eva Green And Mads Mikkelsen In The West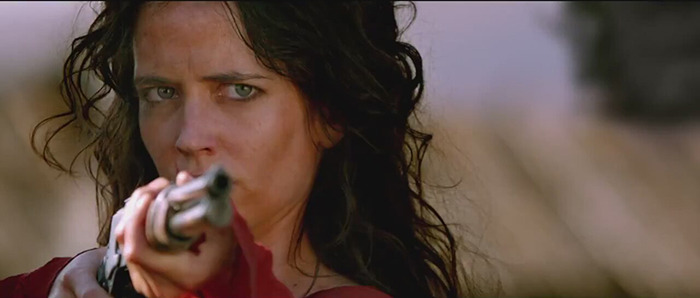 Mads Mikkelsen and Eva Green head west in The Salvation, a film that features Mikkelsen as a Danish soldier seeking a new life in the US. But a set of violence incidents with a bad gang leaves several dead at the hands of Mikkelsen's character, and that in turn sets a brother and gang boss (Jeffrey Dean Morgan) out on a mission of his own revenge. Eva Green factors in, too, though this Salvation trailer won't give you too much indication of precisely how.  
The movie has been floating around for a few months, but IFC has it for US release, and will put the movie in some theaters and on VOD in February.
The Salvation opens in theaters and VOD February 27. Trailer via
.
The mighty Mads Mikkelsen unleashes a maelstrom of bloodshed in the Wild West in this white-knuckle tale of revenge. When he lays waste to the scoundrels who killed his wife and son, a Danish ex-soldier (Mikkelsen) incurs the wrath of a sadistic gang leader hell-bent on hunting him down. Exploding with eye-popping action, dazzlingly dramatic frontier landscapes, and a smoldering performance by Eva Green, The Salvation is a rip-roaring, blood-spattered saga of sin and redemption.