J.K. Simmons And Spider-Man: Actor Hints At J. Jonah Jameson's Return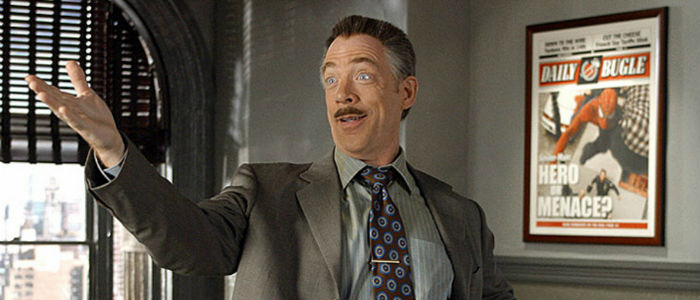 When it comes to superhero movies, fans are sticklers. They don't want the Andrew Garfield Spider-Man films to link to the Tobey Maguire films. That wouldn't make sense. They get angry when a studio casts the Human Torch as Captain America. How can one actor be both? The lone exception in all of this might be J. Jonah Jameson, played by J.K. Simmons. There's no other character and actor pair that fans are not only willing to accept crossing film "universes" — they demand it.
The Amazing Spider-Man director Marc Webb got around this by not including the character in his films at all, but in a new interview, Simmons said he's heard Spider-Man might be coming back. And he'd love to return, too. Read and listen to the J.K. Simmons Spider Man quotes below.
Simmons appeared on the January 28th episode of Sirius XM's The Howard Stern Show. At the very end, he was asked about Spider-Man. You can hear the interview at this link, but here's the conversation:
Stern: Hey, we doing another [Spider-Man] or what?
Simmons: I just heard that we...that's a possibility.Stern: Would you do it?Simmons: Absolutely.
The fact Simmons is interested in reprising the character isn't that big of a deal. What is a big deal is he said he heard it's a possibility that there's another Spider-Man movie. Here's the issue though. Is he just referring to what we've all heard about some kind of new film coming out, be it Amazing Spider-Man 3, an animated version, Sinister Six or something else? Or is Simmons talking about something behind the scenes we don't know about? Something that he'd be a part of? It's not 100% clear but is open to both interpretations for sure.
In the case of Spider-Man, where the main character himself is up in the air, I tend to believe Simmons is talking in more general terms. J. Jonah Jameson would probably not be the first person to hear about a new Spider-Man movie. Unless, because he's on the Oscar tour, he's spoken to some Sony/Marvel bigwigs.
What do you think Simmons is referring to here?