'Sleepless Night' Remake Scores Jamie Foxx And Michelle Monaghan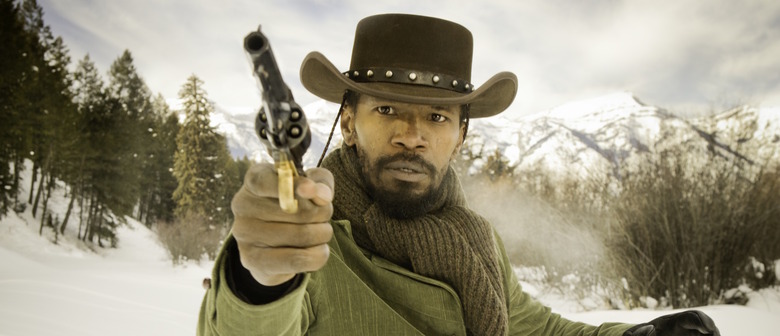 The Sleepless Night remake just got a jolt of much-needed energy. Open Road has just picked up the action-thriller and attached Jamie Foxx and Michelle Monaghan to star. Baran bo Odar will direct from a script by Andrea Berloff.
The original French film by Frédéric Jardin was a big hit with critics, if not the box office. To give you general sense of the tone, it's been described as "a sort of Die Hard (in a nightclub) crossed with Taken." More on the Sleepless Night remake after the jump. 
Sleepless Night debuted at TIFF in 2011 and promptly proceeded to bowl everyone ever. Our own Germain Lussier gave it a 9/10 at Fantastic Fest, gushing, "If tense, exciting action that is logical, economical and incredibly well-done is your thing (and why wouldn't it be?) you are going to love Sleepless Night."
It was so impressive, in fact, that Warner Bros. snapped up the remake rights just days after its world premiere. But little progress has been made since then. The studio eventually dropped it, and Open Road has now picked it up.
The story centers around Vincent, a cop who with his partner steals a large quantity of cocaine from a very dangerous drug lord. In return, the boss kidnaps Vincent's son and hides him away in a nightclub. To get his kid back, Vincent must return the drugs, which he's already lost.
Foxx had a busy 2014, appearing in The Amazing Spider-Man 2, Horrible Bosses 2, and Annie. His future plans include a Mike Tyson biopic and Harmony Korine's The Trap.
Monaghan had several films out last year as well, including the Nicholas Sparks adaptation The Best of Me. But her most buzzed-about project of 2014 was HBO's True Detective, for which she earned a Golden Globe nomination. She next appears in Pixels with Adam Sandler.
Odar is a Swiss director who made a small splash in 2013 with his crime drama The Silence. Berloff recently turned in a draft of the NWA biopic Straight Outta Compton.