Photos: The Muppets Visit The Set Of 'The Empire Strikes Back'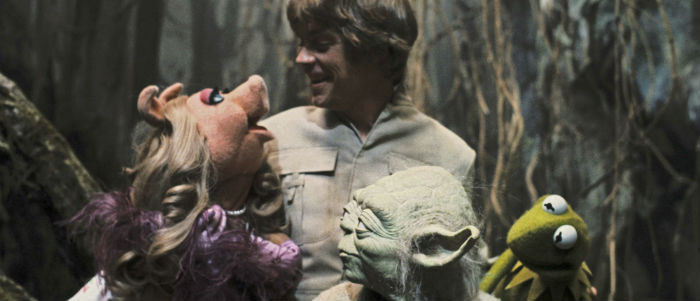 Since 1977, fans have dreamt of visiting the world of Star Wars, of setting foot on the sands of Tatooine, the snow of Hoth or swamps of Dagobah. 99.9% of fans never get that chance, as production on the movies is so secretive. But a select few get to visit the set during filming. And for the shoot of The Empire Strikes Back, The Muppets made the trip. We know this because photos were taken. Photos that recently were posted on the Internet, finally becoming accessible to the entire world.
You get a hint above, but see the rest of the Muppets Empire Strikes Back photos below.
Thanks to Imgur for these photos.
Muppets Empire Strikes Back Set Photos
Of course, the reason The Muppets were on set for The Empire Strikes Back is because Frank Oz is one of Jim Henson's most famous puppeteers. Oz did the voice and puppet work for Yoda, who is also in the photos.
Had you seen these Muppets Empire Strikes Back photos before?