Disney CEO Confirms Release Years For 'Star Wars Episode VIII' And 'IX,' Teases More Trilogies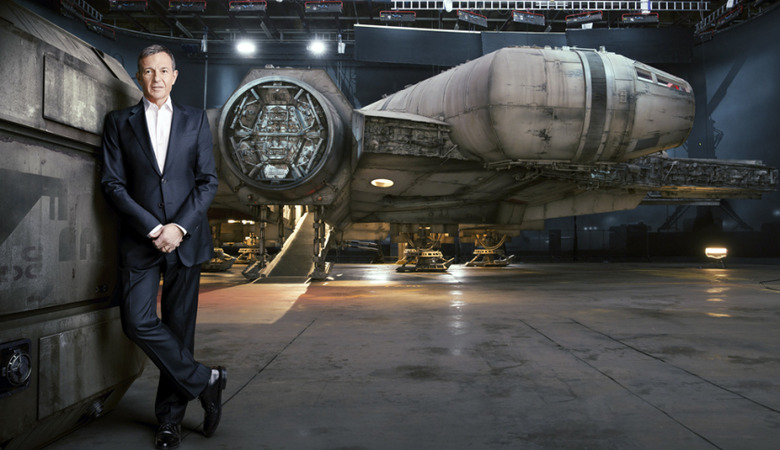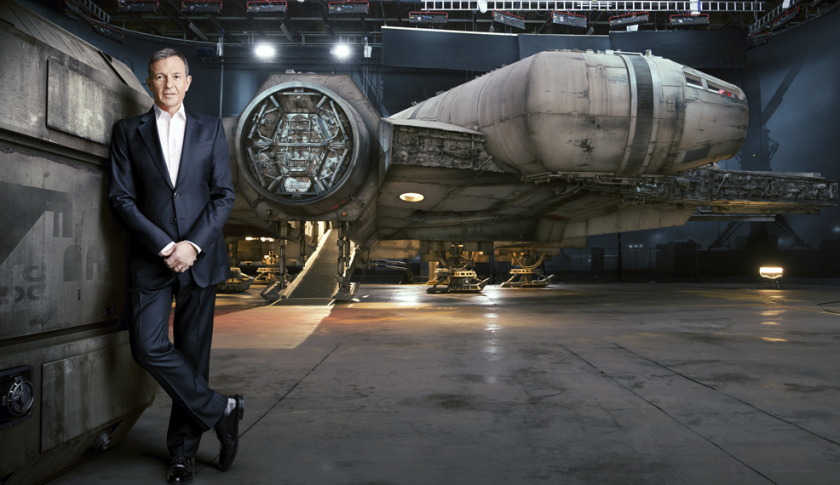 Star Wars: The Force Awakens opens December 18 of this year. The first Star Wars standalone film opens December 16, 2016. After that, we have a good idea of what the next few years have in store for Star Wars but nothing is 100% set in stone. For example, though every single outlet in the world has confirmed Rian Johnson is directing Star Wars Episode VIII, along with the filmmaker himself, the company has yet to acknowledge it. And though we've heard there will be a Star Wars movie every single year, only the two dates above are confirmed.
However, the long-term future of Star Wars was recently mentioned by Disney CEO Bob Iger. In a Disney shareholders report, he talked about seeing footage from The Force Awakens, confirmed the release years for the next two films in "this" trilogy, and failed to mention the second standalone film. There's more, too. Read the extremely loaded Star Wars sequel trilogy quote below.
Get Your Geek On (via Star Wars Underworld) got the report, which includes this statement from Iger:
As one of the few people allowed to visit the set during filming....and one of the fewer who's seen most of the footage...I can assure the millions of Star Wars fans who have spent the last decade hoping for a new movie this one will be worth the wait. And it's only the beginning of a new era of exceptional Star Wars storytelling; next year we'll release our first standalone movie based on these characters, followed by Star Wars: Episode VIII in 2017, and we'll finish this trilogy with Episode IX in 2019.
I'm almost shocked at how much information and speculation is possible in those two long sentences. Let's run it down.
Iger has seen most of the footage from The Force Awakens.
He believes it's "worth the wait."
He mentions the 2016 standalone movie.
He hints the 2016 standalone movie is about "these characters," potentially meaning characters from the new movies.
Star Wars Episode VIII will be out in 2017.
There is no mention of a second standalone movie, directed by Josh Trank, hypothetically in 2018.
Star Wars Episode IX will be out in 2019.
He refers to that film as the end of "this trilogy." That makes it sound like there will be more.
Now, of course we assume there will be more Star Wars after Episode IX concludes the Star Wars sequel trilogy (which Rian Johnson will also most likely direct). But to hear the head of the company hint at stories beyond that, and give us further confirmations of the years to expect those movies, is exciting.
As for the standalone movies, his tease about the 2016 film is curious, as is the omission of the second standalone movie for 2018.
Nevertheless, very cool stuff here. What do you get out of Bob Iger's Star Wars sequel trilogy statement?