The Best Films Of The 2015 Sundance Film Festival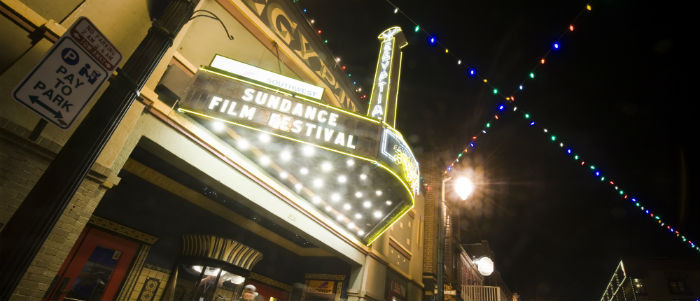 The 2015 Sundance Film Festival ends Sunday but team /Film is already back in Los Angeles. We were on the ground in Park City for eight days, seeing and reviewing as many movies as possible. While there, our aim is to find the awesome films you'll want to have on your radar later this year. We think we were successful.
Below, Peter Sciretta, Russ Fischer and I have each ranked every single film we saw. I saw 25, Peter and Russ saw 22. We assigned points to our top films to come up with an overall site ranking. We also came up with a bunch of fun stats to to give you an idea of how huge Sundance is, and how our tastes figure into coverage.
Below, read about the best of Sundance 2015, according to Slashfilm.
There were reportedly 118 feature films that played at Sundance and between the three of us we saw 48. Out of those 48, there were only four movies all three of us saw. Thirteen of them were seen by two of us (two by Peter and Russ, seven by Germain and Peter, and two by Russ and Germain). Then Russ saw 12 movies neither of the other two saw, Germain saw 10 by himself and Peter saw 9.
To make the below list, each of us ranked every single film we saw and we assigned points to the top ten. 10 for first, 9 for second, all the way down. Films that we'd previously seen at other festivals (specifically It Follows and The Tribe) were not counted but most likely would have made this list if we'd seen them at Sundance for the first time. Then, if there was a tie for points, the three of us discussed and agreed on the appropriate ranking. Those ties made the top ten into a top 17.
And here it is. The 17 best films of the 2015 Sundance Film Festival, according to Slashfilm. Read that below and then, on the final page, see our full rankings as well as films we each wished we had seen, but missed.
17. True Story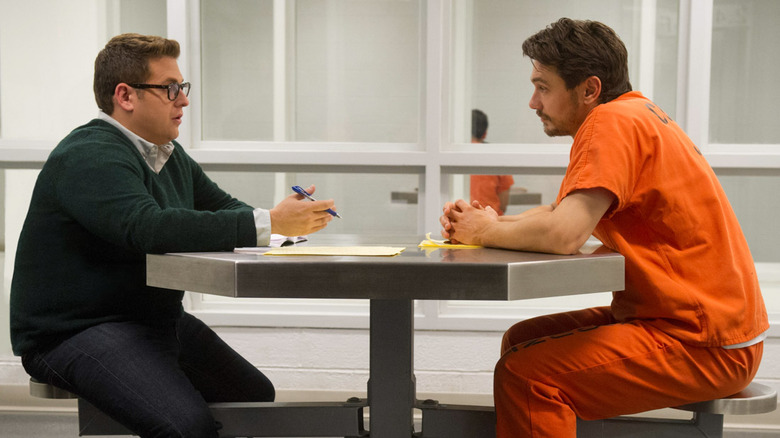 Though it doesn't say it at the beginning, True Story is a true story. It's the story of Mike Finkel, a New York Times reporter who gets oddly drawn into the world of Christian Longo, an Oregon man accused of killing his wife and three children. Playing against their usual types, Jonah Hill plays Finkel and James Franco plays Longo in first time feature director Rupert Gould's crime mystery that is mostly good, but falls short of its full potential.
That's an excerpt from Germain's full review. Read it here.
16. Prophet's Prey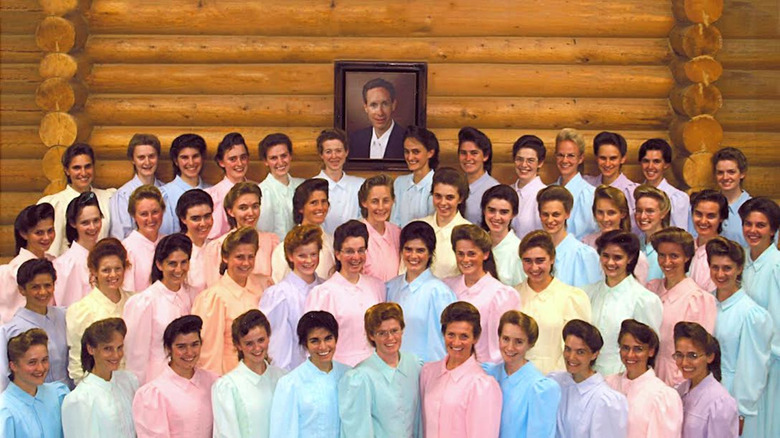 Documentarian Amy Berg (Deliver Us From Evil, West of Memphis) tells the story of Warren Jeffs, the one-time leader and proclaimed prophet of the Fundamentalist Church of Jesus Christ of Latter-Day Saints. Berg paints this extremist Mormon offshoot is more cult than religion, with an isolationist mentality, systemic abuse of the welfare system, and a reliance on polygamy in which men marry underage women. Berg's film recounts Warren Jeffs' takeover of the FLDS leadership from his ailing father in 2002, and the accusations of child sexual abuse and rape that led to his arrest, conviction and life sentence in 2007. A persuasive procedural, the film also features a new score from Nick Cave and Warren Ellis. (Russ)
15. Turbo Kid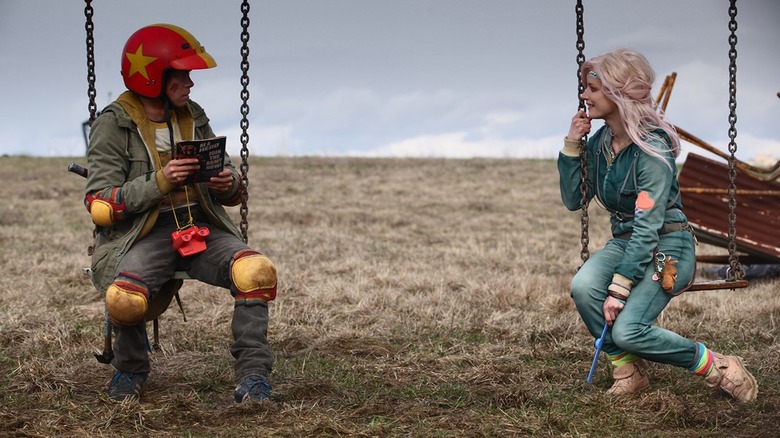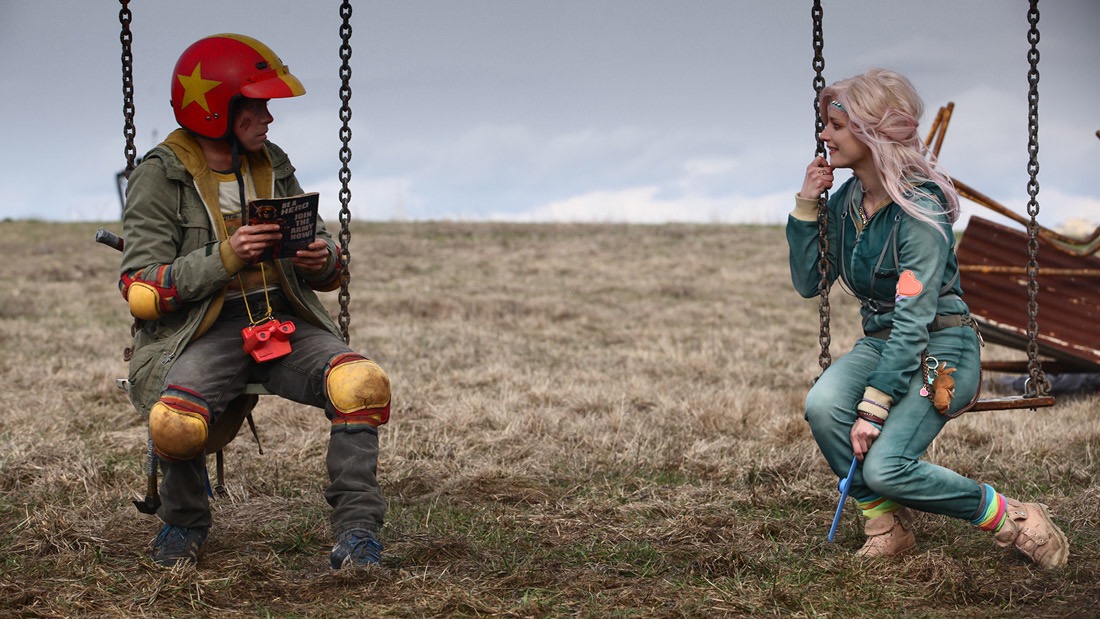 Turbo Kid is insane. It's remarkable that a film like this was produced at all. Imagine what a movie might look like if it came from the mind of a ten-year old kid from the '80s who is obsessed with Mega Man, and who just saw the Mad Maxmovies for the first time. Take a step further, and picture the film, if it was produced by a competent team of filmmakers with a budget affording that kid access to a good team to create practice special effects and makeup.
That's an excerpt from Peter's full review. Read it here.
14. Mistress America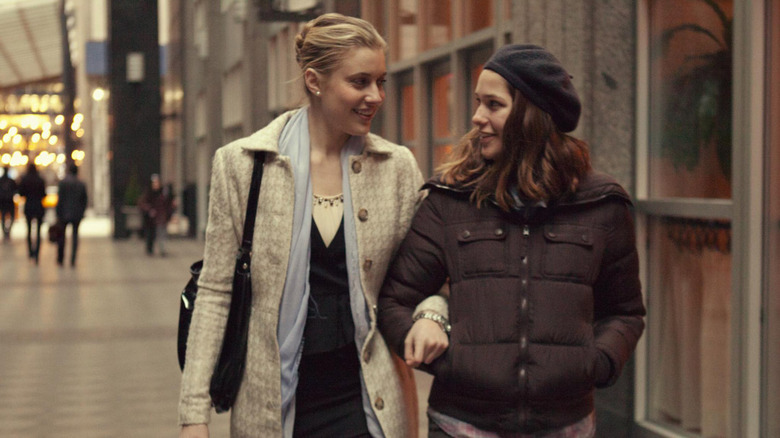 Mistress America is by far [director Noah] Baumbach's funniest film, anchored by a completely new sort of performance from [Greta] Gerwig, and blessed with a script so smart and sharp, many of the film's jokes don't land for a few seconds because A) you've never heard anyone say anything like that and B) it's just so damn intelligent.
That's an excerpt Germain's full review. Read it here.
13. Pervert Park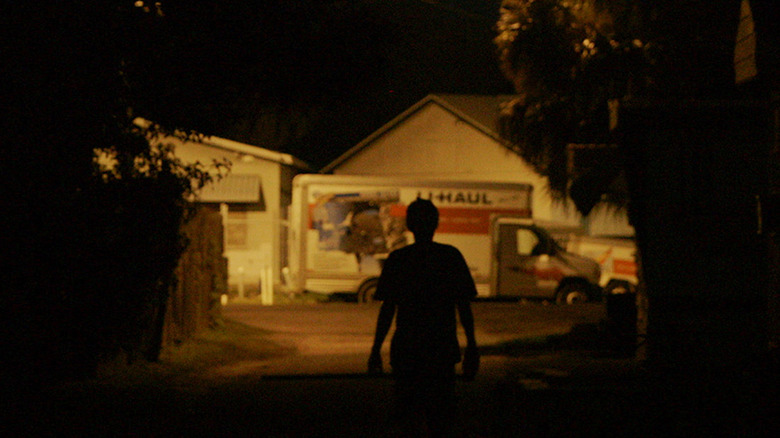 This searingly confessional documentary looks at life in a Florida trailer park that is run by and explicitly organized to house sex offenders. Filmmakers Frida Barkfors and Lasse Barkfors interview residents about their crimes and, in many cases, their own abuse. Residents discuss their rehabilitation and their slow efforts to reintegrate into society. Pervert Park is constructed in simple fashion, with little to distract from the deeply personal and troubling interviews. The film challenges viewers to find empathy for even people who have done utterly monstrous things — as these offenders face up to what they've done and try to build a life going forward, can we see them as human? (Russ)
12. Sleeping With Other People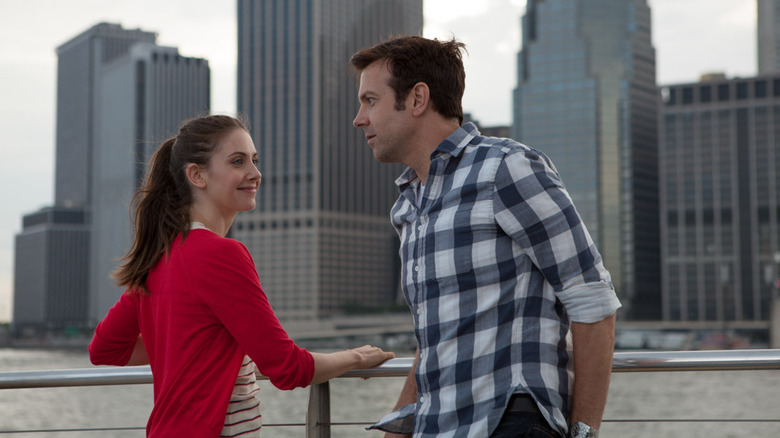 Sleeping With Other People is a hilarious sex obsessed When Harry Met Sally. The story follows a "good-natured womanizer and a serial cheater form a platonic relationship that helps reform them in ways, while a mutual attraction sets in." You might recall that I wasn't a fan of director Leslye Headland's debut film Bachelorette (which played the 2012 Sundance Film Festival) because the film was a cesspool of huge assholes and the extremely stupid. The characters in Sleeping With Other People are still assholes but the story has enough heart that you become invested. Alison Brie is great in the film, and this is Jason Sudeikis' best big screen performance to date. The romcom formula may seem familiar but the execution makes Sleeping With Other People one of the best romanic comedies in the last couple years. (Peter)
11. The Forbidden Room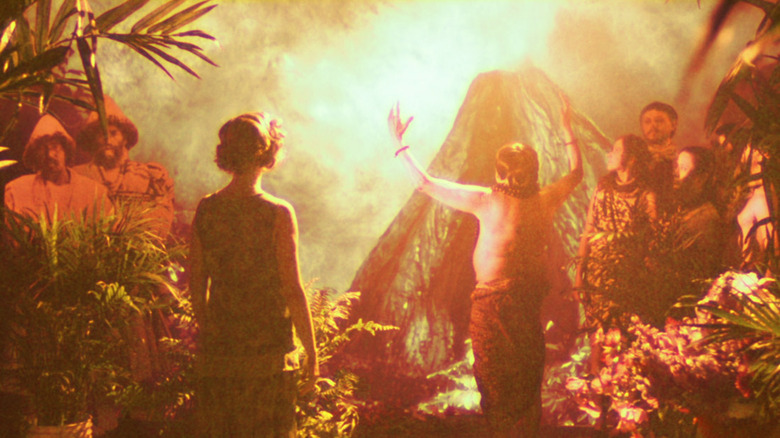 Guy Maddin and co-director Evan Johnson have created a psychic reimagining of lost films from the '20s. Their images swirl and pulse on the screen, short stories blurring into one another like the slipstream links between dreams. Characters imagine and dream their own stories, until at some points in the film we're three or four Inception layers deep in a fantasyland of genre movie plots and backstabbing character. (Ever see the Rick and Morty episode 'Lawnmower Dog'? This is similar, but far more insane.) The Forbidden Room is a history of a cinema that never was, told in deep color and shadow, with wildly strange characters such as skeletal insurance defrauders, explained through flat-out silly intertitles. There's nothing else like this. (Russ)
10. 99 Homes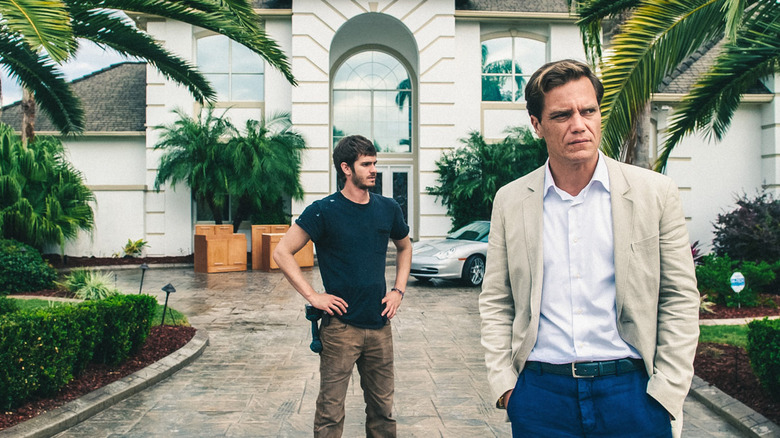 At the 2005 Sundance Film Festival, I happened to see a screening of Ramin Bahrani's Man Push Cart and was blown away by the lonely mood piece centering around a New York City food vender. I've followed Bahrani's career over the last decade through various film festival premieres. While I personally admired his early work, they might feel too "slow" for mainstream audiences. Bahrani's films have attracted some big name actors in recent years, and the filmmaker has taken big steps in recent years to reach a larger audience without sacrificing the powerful messages at his film's core.
99 Homes is his latest, a story set in the aftermath of the housing crisis. Andrew Garfield plays a father who struggles to somehow buy back the home that his family was evicted from by working for the real estate broker who foreclosed on his home. 99 Homes does for the economic crisis what Oliver Stone's Wall Street did for the world of stockbrokers. Garfield delivers an amazing vulnerable performance in this tense moral drama. Michael Shannon plays the film's nasty yet magnetic antagonist Rick Carver. A poignant tear-jerker which mirrors the realities of times. (Peter)
9. Cop Car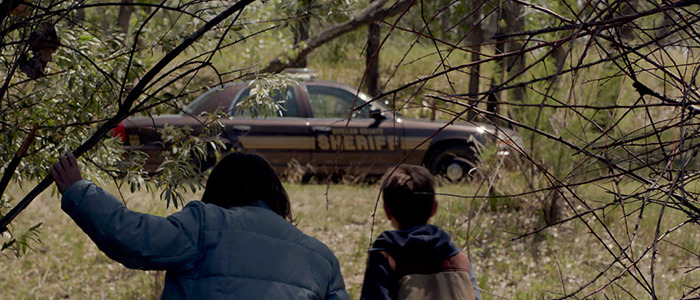 Cop Car has the brutal elegance of old-school crime fiction. Two young kids find a seemingly abandoned sheriff's cruiser in a stand of trees. One thing leads to another, and soon they're off on a joyride through the countryside. But the sheriff wants his car back, and there's another wild card factor, too, which draws a noose around all their necks.
Few deeds go unpunished in this daylight noir. Yet even through the increasingly grim action an innocence is maintained that sets Cop Car apart from recent companion films such as Cold in July, The Guest, and Blue Ruin. Getting reductive for a moment, Cop Car is like an Amblin film filtered through the twisted vision of the Coen Brothers. It's a midnight movie blast.
That's an excerpt from Russ' full review. Read it here.
8. The Witch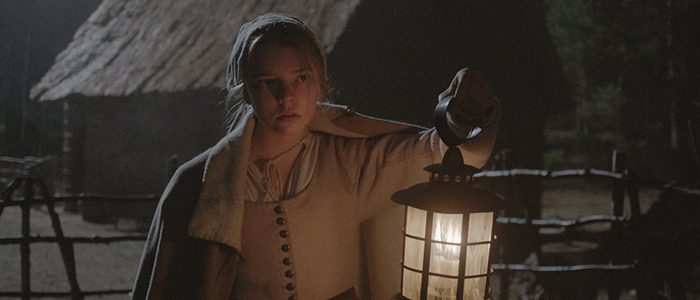 In 1600s New England, an exiled family comes apart at the seams when their infant son disappears into the woods. Was he taken by an animal, or, as the family's oldest daughter believes she saw, was he taken by a witch? Tensions mount as the deeply religious family tries to make sense of the situation. Costumed, scripted and shot with a keen and patient sense of detail, The Witch is an excellent blend of family psychodrama and creeping terror that contains some of the weirdest and most shocking sights of this year's Sundance. (Russ)
7. Slow West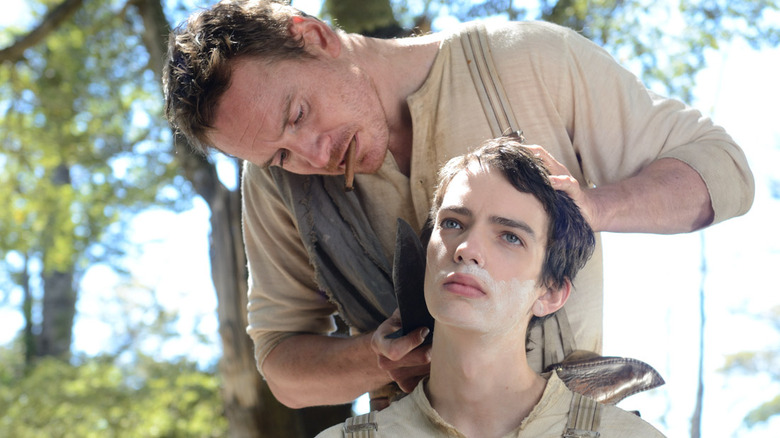 This film is to the western as Hanna was to the espionage thriller — a meditative journey shot through with scenes of violence and characterized by allegorical storytelling that constructs its own reality so throroughly that it has the feel of a fairy tale. The allegory here is primarily Biblical as a young man (Kodi Smit-McPhee) journeys west through the US to find Rose, his lost love. He's protected by Silas (Michael Fassbender), a skilled gunslinger with a shady past and dubious intentions. Gorgeously filmed and enlivened by a deep sense of gallows humor, Slow West features yet another great performance from Michael Fassbender, and culminates in one of the most stylish and memorable sequences I've seen in a long time. (Russ)
6. Best of Enemies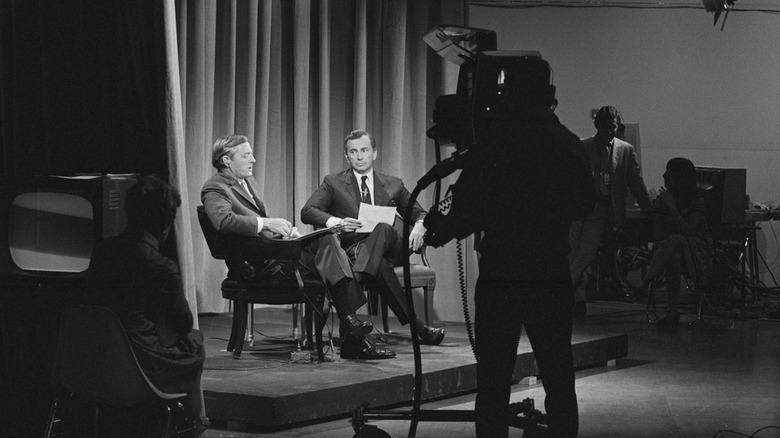 A nostalgia piece that actually reflects on the past to find some illumination about the time we're living now, this documentary about the "debates" between Gore Vidal and William F. Buckley Jr. looks back at a time when the American political conversation had not yet been dominated by extremes and incessant punditry. The debates in question were televised by ABC during the 1968 party conventions to nominated candidates for the US Presidential election, and directors Morgan Neville and Robert Gordon use footage of the debates, modern interviews, and essays from each participant (voiced by John Lithgow and Kelsey Grammar) to bring to life not only the debates, but the characters of Vidal and Buckley, and the vibrant animosity that bloomed between them. It's rare that we get to see a specific moment in time that could be the origin of much of our current reality; this film shows us that point, and puts it in valuable and tremendously entertaining context. (Russ)
5. Racing Extinction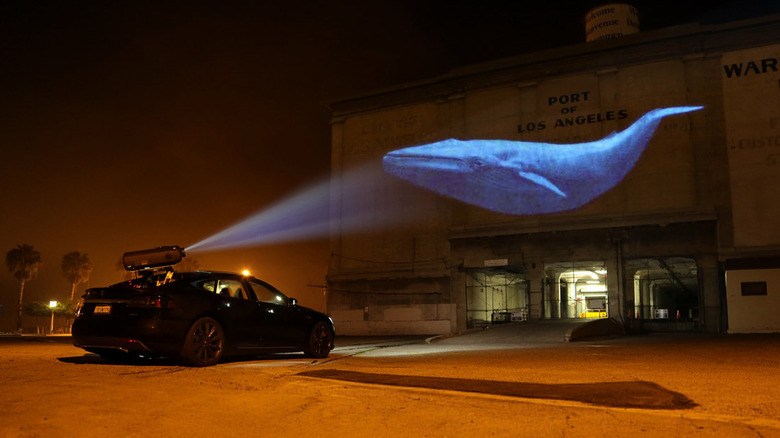 The Cove director Louie Psihoyos returns to Sundance in 2015 with a new call to action. Racing Extinction is a more wide-ranging documentary than its predecessor, albeit one that is just as sharply produced, and no less stirring. Psihoyos says his intention was to go a lot bigger, and the film follows through by offering a sort of omnibus catalog of several interrelated problems facing life on Earth. If anything, Racing Extinction is too broad to give ample time to every subject, but the sum total of Psihoyos' efforts is devastatingly effective.
That's an excerpt from Russ' full review. Read it here.
4. The End of the Tour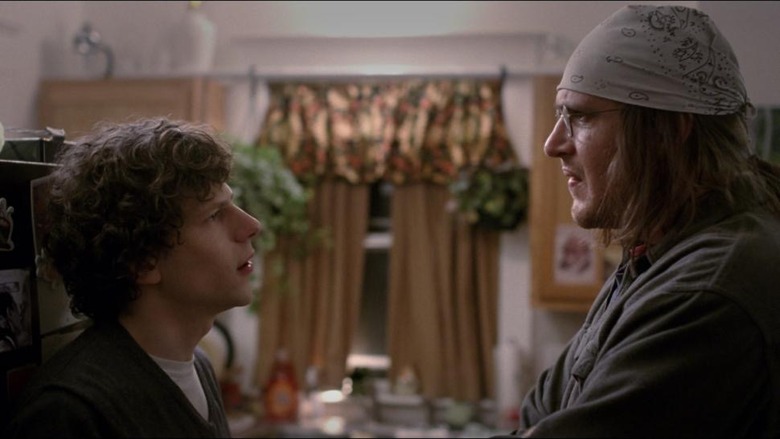 The End of the Tour is based on the true story of David Lipsky, a Rolling Stone reporter who interviewed legendary author David Foster Wallace for five days in 1996. Lipsky catches up with the author as he's about to hit the final stop on the book tour for the release of Infinite Jest, then and now considered one of the great novels written in our lifetimes. Over the course of the next few days, the reporter develops a complicated relationship with the icon.
Jesse Eisenberg plays the reporter, Jason Segal the subject and for 100 minutes, the men become friends, enemies, philosophical equals, sexual rivals, artistic counterparts and much, much more. The End of the Tour is a universal story about a great many things. The screenplay, and in particular the dialogue, is absolutely stunning , both Eisenberg but especially Segel are magnificent in their roles, and [director James] Ponsoldt exhibits some real maturity in his direction.
That's an excerpt from Germain's full review. Read it here.
3. Finders Keepers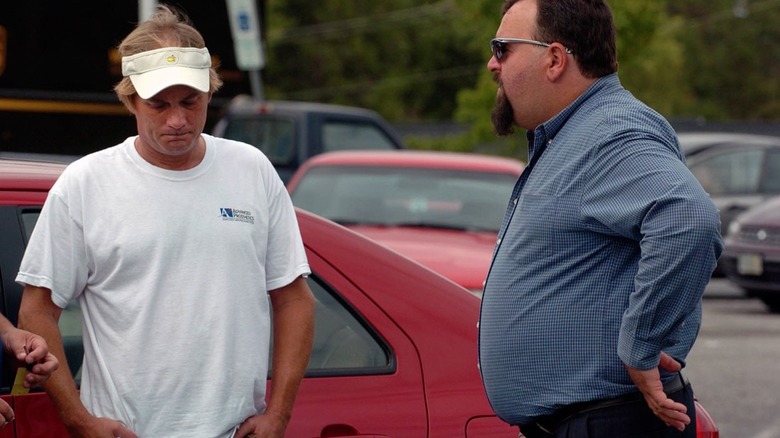 Finders Keepers is a hilarious, bizarre and sometimes devastating documentary about the true life story of two men. Shannon Whisnant purchases a storage unit at auction and is surprised to find a severed human leg inside a used bbq grill. The other man, John Wood, wants his leg back, but Whisnant isn't about to let that happen.
The story offers much more depth than its "pulled from the headlines"  story might lead you to expect. In fact, it's less about the sensationalistic hook and more about the compelling characters involved in this crazy story.  I love documentary films like King of Kong and Trekkies that let us explore the world of quirky "weirdos". With Finders Keepers, producers Seth Gordon (King of Kong) and Adam Goldberg (The Goldbergs) give us a fascinating slice of moldy Americana.
That's an excerpt from Peter's full review. Read it here.
2. Dope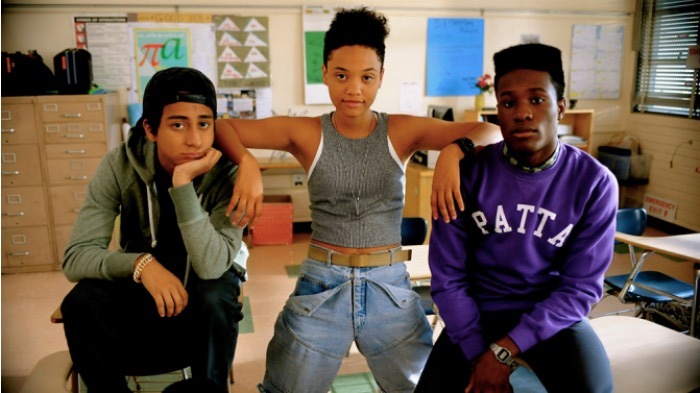 [Dope] has the energy of a 90?s indie film but feels cleverly contemporary. I was impressed that the screenplay, also written by 40-something Rick Famuyiwa, was filled with often-time clever yet organic references to Bitcoin, Amazon, Find My iPhone, Waze, Snapchat, and much more. There is a party sequence which is shown in retrospect through the brilliant use of social media. Another standout is the amazing, from start to finish, 90s hip hop soundtrack. Without a doubt, the best 1990s movie soundtrack since The Wackness. Dope is charming and poignant — an incredibly relatable urban dramedy that works on almost every level.
That's an excerpt from Peter's full review. Read it here.
1. Me and Earl and the Dying Girl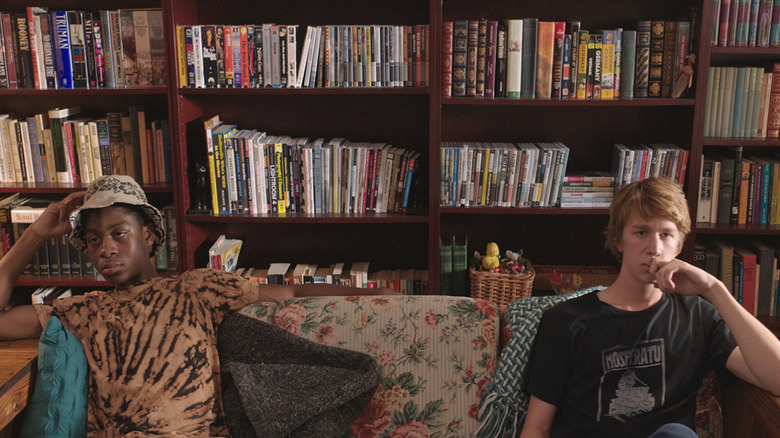 Me and Earl and the Dying Girl is one of those movies we come to the Sundance Film Festival to see. The tonal balance of comedy and drama is perfect. It tries different things in its form, it loves that it's a film and is aware of its time and place in history. It's a very special, emotional and exciting movie that we're sure to be talking about for years to come.
That's an excerpt from Germain's full review. Read it here.
Peter Sciretta's Full Best of Sundance 2015 List

Me and Earl and the Dying Girl
Dope
99 Homes
Sleeping With Other People
Finders Keepers
Turbo kid
Cop Car
The D Train
True Story
The Overnight
People, Places, Things
Going Clear
Hot Girls Wanted
Tangerine
The Witch
I Am Michael
Ten Thousand saints
Hellions
The Bronze
Summer of Sangaile
I'll See You In My Dreams
Films Peter wanted to see but didn't: The Diary of a Teenage Girl, Prophet's Prey, Call Me Lucky, I Smile Back, The Wolfpack, City of Gold
Germain Lussier's Full Best of Sundance 2015 List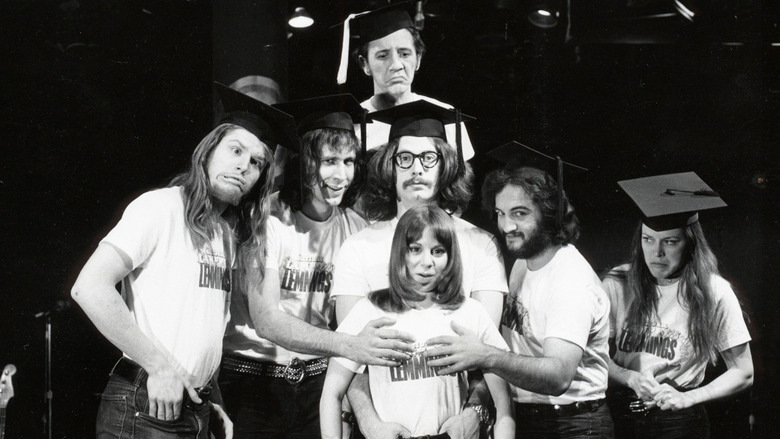 Me and Earl and the Dying Girl
Drunk Stoned Brilliant Dead: The Story of the National Lampoon
The Stanford Prison Experiment
Films Germain wanted to see but didn't: Brooklyn, Listen to Me Marlon, Slow West, Call Me Lucky, Sleeping With Other People, Misery Loves Comedy
Russ Fischer's Full Best of Sundance 2015 List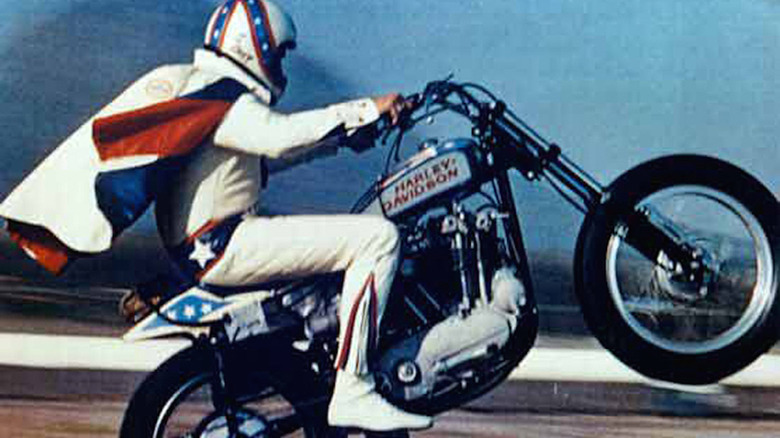 Films Russ wanted to see but didn't: Finders Keepers, James White, Call Me Lucky, The Russian Woodpecker, Tangerine