'Terminator Genisys' Super Bowl Spot Teases A New Threat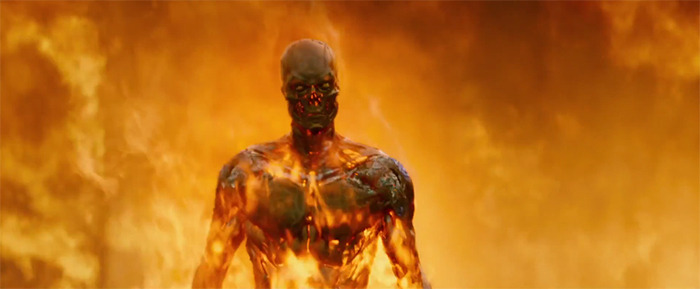 There are a couple quick glimpses of a new Terminator in the Terminator Genisys Super Bowl spot, which went online earlier this week and just aired during the game. While most of the footage is culled from the first trailer, this spot promises "a new threat" before showing off a not-quite skeletal metal warrior with a familiar-looking skull face. Check out the spot below.
UPDATE: There's also a new poster to go with the trailer — take a look after the jump.
Trailer via YouTube.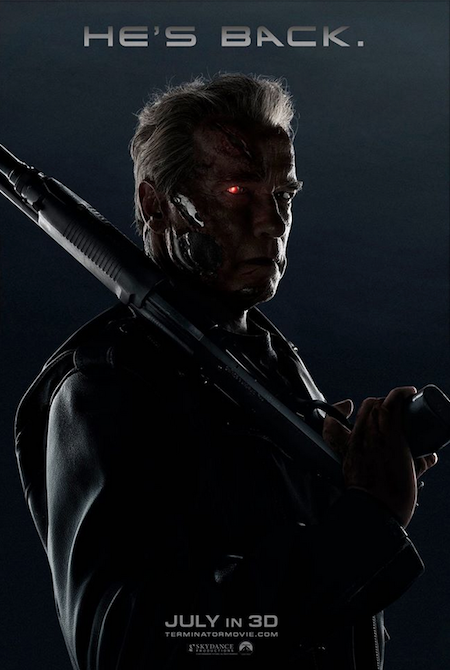 Terminator: Genisys opens in July, with Arnold Schwarzenegger, Jason Clarke, Emilia Clarke, Jai Courtney, J. K. Simmons, Dayo Okeniyi, Matthew Smith, Courtney B. Vance and Byung-Hun Lee
When John Connor (Jason Clarke), leader of the human resistance, sends Sgt. Kyle Reese (Jai Courtney) back to 1984 to protect Sarah Connor (Emilia Clarke) and safeguard the future, an unexpected turn of events creates a fractured timeline. Now, Sgt. Reese finds himself in a new and unfamiliar version of the past, where he is faced with unlikely allies, including the Guardian (Arnold Schwarzenegger), dangerous new enemies, and an unexpected new mission: To reset the future...