Here Are The Movies That Will Have Super Bowl Commercials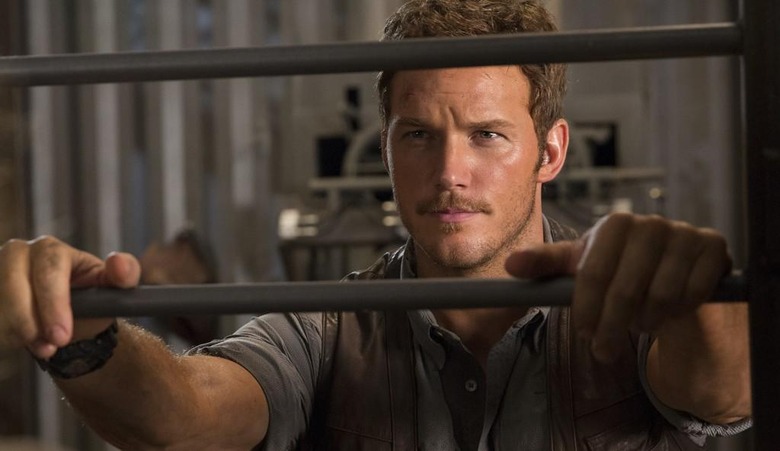 The Super Bowl is Sunday and while the Seahawks and Patriots will battling on the field, the movie studios will be battling in the breaks. Several big summer movies are confirmed to have commercials with a few others still rumored. Among the obvious ones, Jurassic World and Terminator Genisys. What other movie Super Bowl commericals will you see? Find out below.
Deadline reported on the movies that will have Super Bowl commercials. This is reportedly as complete a list as there is for now.
Disney – Tomorrowland
Universal - Jurassic World, Ted 2, Minions, Seventh Son
Paramount – Terminator Genisys, The SpongeBob Movie: Sponge Out Of Water
Lionsgate - The Divergent Series: Insurgent (Pregame)
20th Century Fox -  Kingsman: The Secret Service (Pregame)
There could always be additions but, as of now, this is the list.
The biggest surprise here is that these are all movies we've seen footage from (Except Ted 2 but a trailer hits Thursday morning). There's nothing new. Though, you can be sure there will be new footage in at least some of these.
Fans will also probably be disappointed with nothing from Avengers: Age of Ultron, Batman v Superman: Dawn of Justice or Star Wars: The Force Awakens. But, those movies are all so big, they don't need one of the spots, which cost $4.5 million for 30 seconds this year.
Another side note, I'm a little surprised that Universal doesn't have more. The game is on NBC, which is owned by Universal, so it's no brainer to promote their own films. And while four is a pretty big number, notably exceptions are Furious 7 and Pitch Perfect 2.
Check /Film Sunday night for all of the movie Super Bowl commercials. We'll be posting them as soon as possible, and probably breaking down a few of the bigger ones too.
What do you think of this year's movie Super Bowl commercials? Which will be the best one? Will any create massive buzz for the film?