CBS' 'Supergirl' Casts 'True Blood' Alum Mehcad Brooks As Jimmy Olsen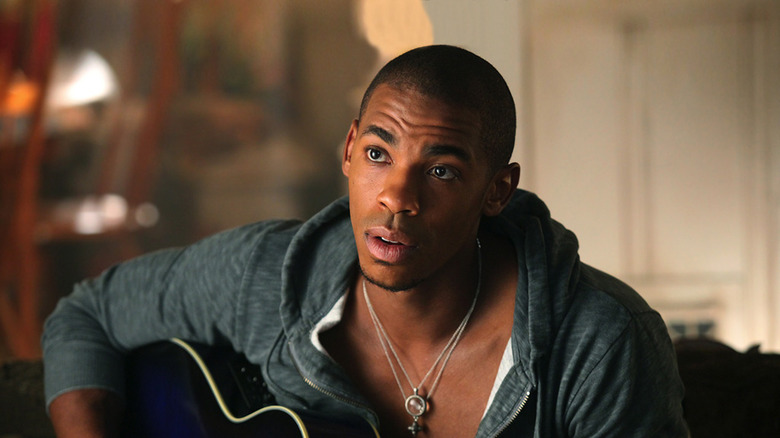 Jimmy Olsen is a character most often associated with Superman, but he'll be logging time with Superman's less famous cousin for CBS. Supergirl has just cast True Blood alum Mechad Brooks as Jimmy. Brooks joins Melissa Benoist, who was cast last week as Supergirl. More on the Supergirl Jimmy Olsen casting after the jump. 
EW reports the news. In the comics, Jimmy Olsen is a Daily Planet photographer who looks up to his friend and colleague Clark Kent. The Supergirl version of him will be a bit more sophisticated. He goes by James and is a photographer at CatCo, the media company where Kara Danvers (a.k.a. Supergirl) also works. He's been working and living in National City for reasons not yet disclosed.
An earlier casting breakdown from TV Line additionally described the character as "smart, worldly and attractive," an "alpha male" with a "salt-of-the-earth nature." If you couldn't guess by that gushing description, he'll probably serve as a love interest to Kara.
Brooks joins a long list of actors who've portrayed James "Jimmy" Olsen onscreen, alongside Marc McClure (Superman: The Movie, Supergirl), Justin Whalin (Lois & Clark: The New Adventures of Superman), Aaron Ashmore (Smallville), and Sam Huntington (Superman Returns).
The 34-year-old actor's TV credits include Desperate Housewives, The Game, True Blood, and Necessary Roughness. In addition, he's appeared in the films About Last Night, Just Wright, and In the Valley of Elah.
Produced by Greg Berlanti (Arrow, The Flash) and Ali Adler (Chuck, No Ordinary Family), Supergirl picks up with Kara at age 24. Like Superman, she escaped to Earth just before Krypton destructed. She's spent most of her life hiding her superpowers, but has now decided to embrace her abilities for good.
Other characters still remaining to be cast include Kara's sister Alex, Kara's CatCo boss Cat Grant, Kara's neighbor and co-worker Wynn Schott, and CIA agent Hank Henshaw. Supergirl will likely premiere on CBS during the 2015-2016 season.