VOTD: 'Avengers' In The Style Of Zack Snyder's 'Watchmen' Trailer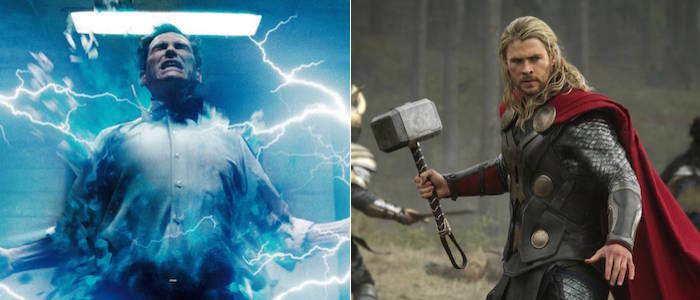 The Avengers are Disney/Marvel, the Watchmen are Warner Bros./DC, and never the twain shall meet. But if they did, the results might look a little something like this.
YouTube user The Unusual Suspect has cut together a new trailer for 2012's Avengers, done in the style of Zack Snyder's Watchmen. It's surprisingly effective sum-up of Snyder's style, even though Snyder himself had nothing to do with it. Watch the Avengers Watchmen trailer mashup after the jump. 
Whatever you thought of Watchmen itself, the Watchmen trailer was a gorgeous piece. It felt like no other comic book movie trailer we'd seen, and was positively dripping with style. Recreating it as an Avengers promo just drives home how different Marvel and DC's cinematic iterations really are.
This Watchmen-ified Avengers feels like a much darker affair. The Whedonesque quips have been replaced by grim declarations and furrowed brows. It's not an Avengers movie I actually want to see — there's a reason I consider myself more of an MCU gal — but it's an Avengers movie that's fun to fantasize about.
Just think of this Avengers Watchmen trailer mashup as a glimpse into an alternate universe where Snyder never fell in with Warner Bros., and instead was allowed to bring his stylishly gritty aesthetic to Disney's Marvel universe. Smashing Pumpkins soundtrack and all.
For comparison, here's the original Watchmen trailer.
There's no more Watchmen coming our way, but there are lots more Zack Snyder superhero films on the calendar. The Man of Steel director is back for Batman v Superman: Dawn of Justice, due out March 25, 2016, and then the two Justice League pictures scheduled for 2017 and 2019.
Over at Marvel, Avengers helmer Joss Whedon returns for Avengers: Age of Ultron, which opens May 1. He claims he won't be back for Avengers: Infinity War Parts 1 and 2, but wants to remain a part of the Marvel Cinematic Universe.