Brad Pitt To Lead Angelina Jolie's 'Africa'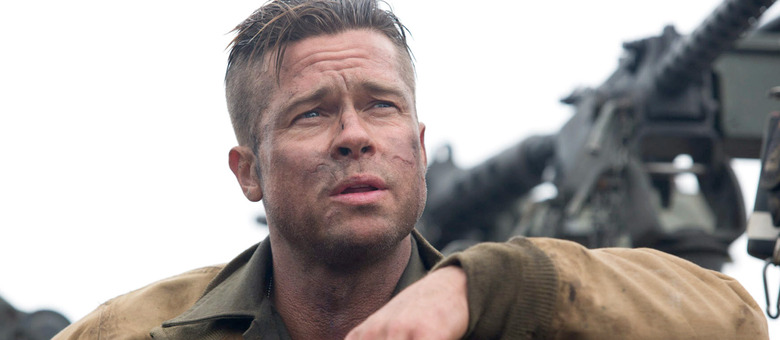 Angelina Jolie has just booked a big A-list star for her next directorial effort: her husband, Brad Pitt. He's just entered talks for Africa, a biopic of paleo-archaeologist Richard Leakey. More on the Brad Pitt Africa casting after the jump. 
TheWrap reports Pitt is currently in talks. Pitt and Jolie recently finished shooting By the Sea, their co-starring turn since 2005's Mr. & Mrs. Smith and Jolie's third film as a director.
Scripted by Eric Roth (Forrest Gump), Africa follows Leakey's clashes in the late '80s with ivory poachers threatening the existence of the African elephant population, as well as "the very soul of Africa."
In a statement last fall, Jolie spoke about her connection to the project:
I've felt a deep connection to Africa and its culture for much of my life, and was taken with Eric's beautiful script about a man drawn into the violent conflict with elephant poachers who emerged with a deeper understanding of man's footprint and a profound sense of responsibility for the world around him.
Africa reunites Jolie with her Unbroken cinematographer Roger Deakins. In addition to directing, Jolie will also produce with Jon Peters and Skydance's David Ellison and Dana Goldberg. Although Africa isn't yet set up at a studio, Skydance's involvement makes Paramount a likely home.
Jolie's most recent release was the Louis Zamperini biopic Unbroken. Though pegged early on as a potential Oscar contender, it opened last month to mixed reviews and has mostly gone ignored by awards voters. As an actress, she was seen last year in Maleficent, her most commercially successful film to date.
Pitt is currently in Best Picture race with Selma, which he produced. He won his first Oscar last year for producing 12 Years a Slave. His last acting role was David Ayer's World War II pic Fury.
Jolie and Pitt's By the Sea does not yet have a release date, but is likely to hit later this year. Production on Africa could begin as early as this summer, in which case it'll likely open in 2016.