'The Maze Runner' Honest Trailer Takes Aim At The Fun Sci-Fi Film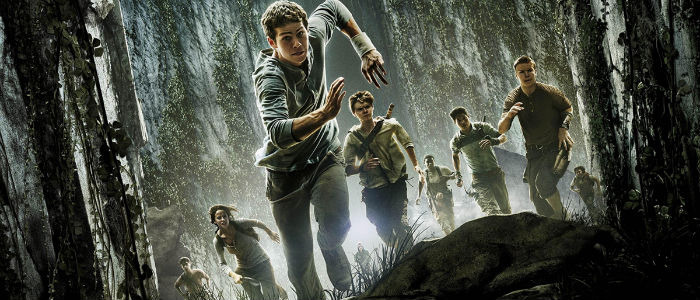 One of last year's pleasant surprises was Wes Ball's The Maze Runner, a cool sci-fi action film masked as a YA adaptation. I mean, yes, the books by James Dashner are technically "young adult" in that they are about a group of teens mysteriously trapped in the center of a giant maze. But much more than the rest of its YA companions, The Maze Runner caters to guys and girls with plenty of action, intrigue and suspense to go along with the hints of young love.
A sequel is already set for September of this year, which means it's a perfect time for the Screen Junkies to give The Maze Runner their patented funny, smart, treatment. Watch the Maze Runner Honest Trailer below.
Thanks to Screen Junkies for the video. But beware, there are some big spoilers in here.
Maze Runner Honest Trailer
The Maze Runner is now on Blu-ray and it's totally work checking out. The Maze Runner: The Scorch Trials opens September 18, 2015.
When Thomas wakes up trapped in a massive maze with a group of other boys, he has no memory of the outside world other than strange dreams about a mysterious organization known as W.C.K.D. Only by piecing together fragments of his past with clues he discovers in the maze can Thomas hope to uncover his true purpose and a way to escape. Based upon the best-selling novel by James Dashner.