'Turbo Kid' Is An Insane Post-Apocalyptic Adventure [Sundance 2015 Review]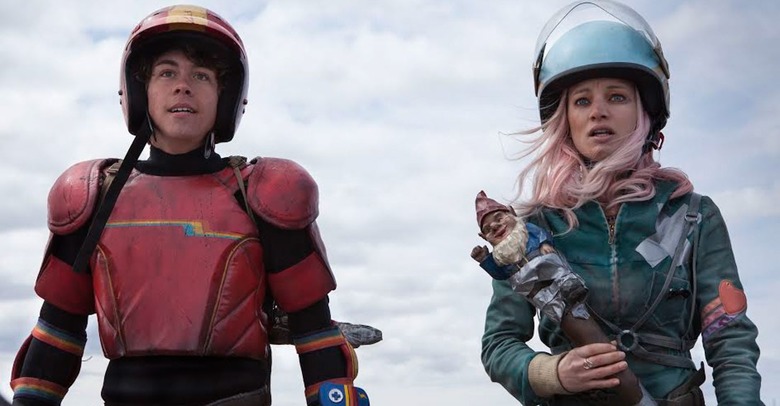 Turbo Kid is insane. It's remarkable that a film like this was produced at all. Imagine what a movie might look like if it came from the mind of a ten-year old kid from the '80s who is obsessed with Mega Man, and who just saw the Mad Max movies for the first time. Take a step further, and picture the film, if it was produced by a competent team of filmmakers with a budget affording that kid access to a good team to create practice special effects and makeup.
Of course, Turbo Kid wasn't brought into the world under those circumstances, but it certainly feels like it — and that is the highest compliment I can give this movie. Read our Turbo Kid review after the jump.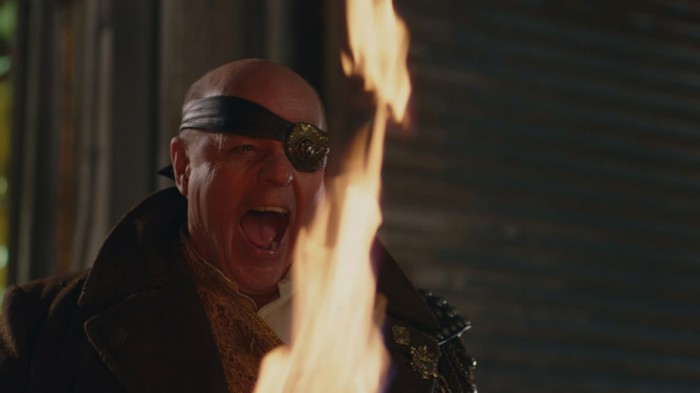 The story follows an orphaned kid (played by Degrassi: The Next Generation star Munro Chambers) who lives in a secret underground bunker in a post-apocalyptic future version of 1997. He's a scavenger like Wall-E, hoarding '80s and '90s relics, reading comic books telling the adventures of Turbo Man. That all changes when he meets a peculiar girl named Apple and discovers a turbocharged weapon. (That weapon is a repainted NES power glove with photon powers.) The Kid must step up and become Turbo Kid to rid the wasteland of a sadistic overlord named Zeus, played by Michael Ironside. It's as crazy as it sounds.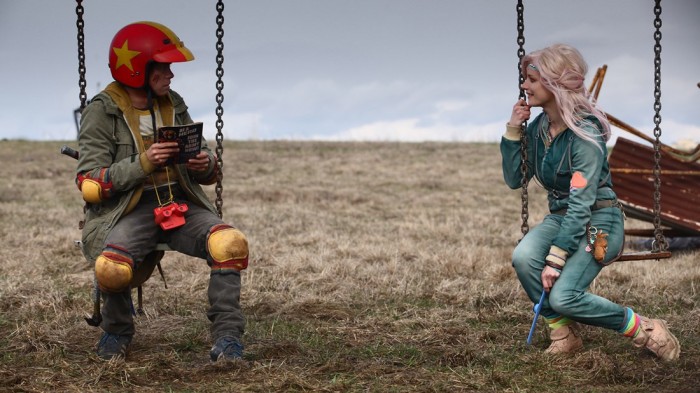 Turbo Kid feels like no other film in the last decade. Its features balls to the wall action and some of the most inventive bloody deaths in recent memory. One scene involves a modified bicycle contraption that yanks the intestines out of a prisoner.
The film is written, directed and produced by EMA Films (François Simard, Anouk Whissell, Yoann-Karl Whissell) and exec produced by Hobo With A Shotgun helmer Jason Eisner, which might help you realize what degree of craziness to expect. Laurence Leboeuf, the girl that plays Apple, is a delight. The film also features a kick-ass 1980s synth score.
/Film Rating: 7.5 out of 10
Turbo Kid Teaser Trailer:
Turbo Kid Clips: