Liam Hemsworth Offered 'Independence Day' Sequel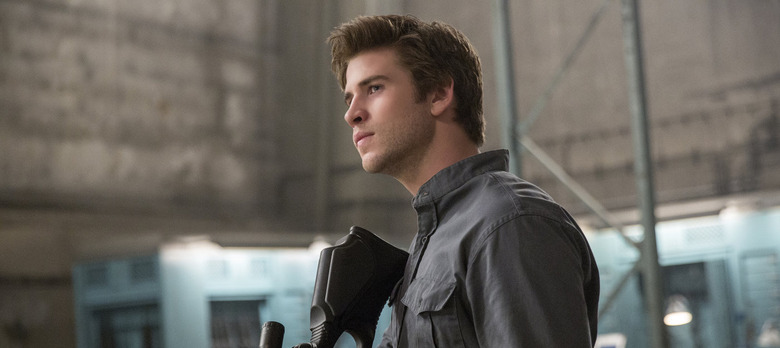 Liam Hemsworth can currently be seen fighting a totalitarian state in the Hunger Games series, but once it's over he could move on to more otherworldly enemies. The Aussie actor has reportedly received an offer for the Independence Day sequel, titled ID Forever. More on the Liam Hemsworth Independence Day casting after the jump. 
TheWrap got the scoop. Hemsworth may be joined by Michael B. Jordan, who was previously rumored for an unspecified role.
Roland Emmerich, who helmed the 1996 original, is back for the sequel, as are stars Jeff Goldblum and Bill Pullman. Will Smith is not expected to return. Though we imagine if Smith has a change of heart, he'd be welcomed back with open arms. ID Forever also reteams Emmerich with Independence Day producer Dean Devlin. Harald Kloser will also produce.
Hemsworth is best known for playing Katniss' BFF / love interest Gale in The Hunger Games series, which concludes this fall with The Hunger Games: Mockingjay, Part 2. Outside of Panem, his credits include the Nicholas Sparks romance The Last Song, and the action thrillers The Expendables 2, Paranoia, and Empire State.
Emmerich revealed in 2013 that ID Forever will pick up about two decades after the events of the original. Two Earth decades, anyway — it might be a different case for the aliens. He explains:
The humans knew that one day the aliens would come back. And they know that the only way you can really travel in space is through wormholes. So for the aliens, it could take two or three weeks, but for us that's 20 or 25 years....It's a changed world. It's like parallel history. [Humans] have harnessed all this alien technology. We don't know how to duplicate it because it's organically-grown technology, but we know how to take an antigravity device and put it in a human airplane.
He also stated at the time that the characters will be a mix of familiar faces and new ones. The casting so far bears that out. Here's Emmerich again:
It's still some of the same characters, but also new younger characters; it's a little bit like the sons take over. The first one ends on a little success, but only enough to give the humans hope. And then in the second one they free themselves again [from the aliens].
Emmerich and Devlin wrote the early drafts of the ID Forever script, followed by rewrites from James Vanderbilt and Carter Blanchard. As of last November, production was expected to begin in May 2015. Fox has already set a release for June 24, 2016 — almost exactly 20 years after the debut of the original.