'The Last Of Us' Movie Promises To Be "Pretty Faithful" To The Game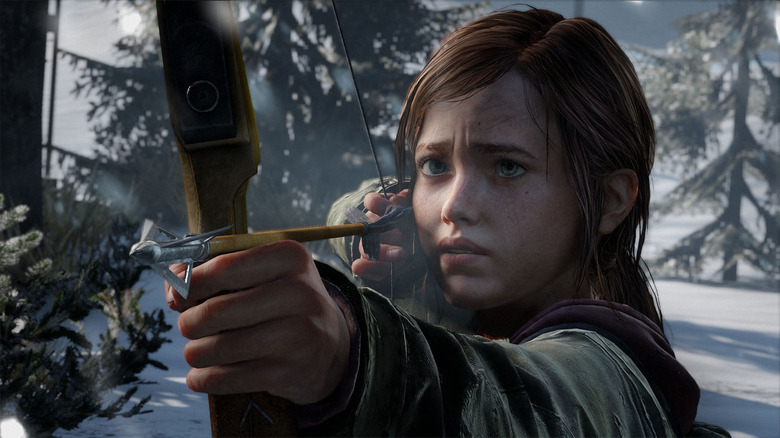 We're still not sure quite what to expect from The Last of Us movie, announced by Screen Gems last year. But fans of the original video game should be glad to hear screenwriter Neil Druckmann say he'll stay "pretty faithful" to the source material — albeit with a few "big changes."
Druckmann also offered a more general status update on the script, which he says has already gone through a table read with actors. No word yet on whether a certain fan-favorite actress was among them. Hit the jump for more on The Last of Us movie changes. 
In a chat with Game Informer, Druckmann discussed the challenges of simultaneously working on the Last of Us film and the Uncharted 4 game. "When I'm in the office it's all Uncharted 4 all the time," he said. "When I should be sleeping, it's the [Last of Us] movie."
Despite his exhaustion, he reported the Last of Us movie is coming along "really well." Asked how closely the movie would follow the game, Druckmann responded, "There's some big changes, but the tone and what the story's trying to say is pretty faithful to the game."
It's always a challenge for movie adaptations to find the right balance between fidelity and creativity. Time will tell whether Screen Gems' The Last of Us succeeds. Druckmann's admission that there will be some "big changes" might be a good thing, if it means he's willing to shake things up for the sake of the movie.
As for the movie's progress, Druckmann revealed, "I just finished the second draft and we did a table read with a bunch of actors and that's where we're at." He did not mention which actors were involved.
We know Maisie Williams has already met with filmmakers about the lead role of Ellie. But it's early days yet, and The Last of Us hasn't officially confirmed a cast, a director, or a release date. Nor have any plot details been revealed, though you can probably make some educated guesses based on the game description:
The rich and visceral story of The Last of Us, which was released in June of 2013, follows hardened survivor, Joel, and Ellie, a young and capable girl, on their journey through a radically transformed world. Set twenty years after an infectious pandemic spread by the cordyceps virus ravaged the course of humanity, these two people, who were brought together by chance, must make life-altering decisions in order to survive. The Last of Us explores themes of survival, loyalty, love, and redemption in an emotionally charged expedition across a post-epidemic United States.