Star Wars Bits: J.J Abrams' Reaction To Harrison Ford's Injury; Plus 'Star Wars 1' Easter Eggs, Han Solo Video Game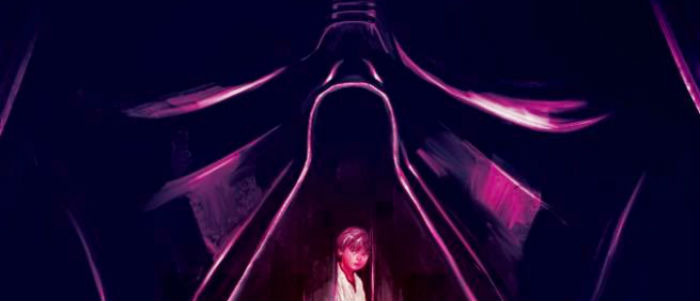 From the set of The Force Awakens, to its concept art and everything in between, it's a busy day in Star Wars Bits. Below, read about the following:
Read how J.J. Abrams reacted when Harrison Ford got hurt on the set of Star Wars: The Force Awakens.
Ewan McGregor is still waiting for his Star Wars standalone phone call, plus comments on Kylo Ren's lightsaber.
Could a Han Solo video game be in the works?
Billie Lourd is most certainly in The Force Awakens.
See a cool prequel easter egg in Star Wars #1 and read about more secrets in the book.
Darth Vader #1 is a bit hit already, plus new variant covers.
Jessica Chastain would love to be in a Star Wars movie.
J.J. Abrams used Disney codenames on the set of The Force Awakens.
More video of Dave Filoni, Killian Plunkett and Henry Gilroy talking Star Wars Rebels.
A potential location is The Force Awakens is described, as are some new characters and an action scene.
Talking to the Huffington Post, Oscar Isaac described what J.J. Abrams did on the day Harrison Ford was injured on the set of The Force Awakens. It's a nice story:
JJ was in such high spirits, he was literally making jokes on the loudspeakers. We had a big schedule that day, but JJ stopped us all and he said, 'Can everybody just stop and look at the moon right now?' He said, 'Look how beautiful it is, and how lucky we all are to be here.' "JJ knows what's important, and he reminded us it was a beautiful experience. He made it very personal.
MTV caught up with Ewan McGregor at the Sundance Film Festival and had to talk to him about Star Wars. He said he's still heard nothing about returning to the franchise, and has some choice thoughts about Kylo Ren's lightsaber.
Get More:
Movie Trailers, Celebrity News
We know of at least one Star Wars video game that's in development, but there are others too. For example, we know that Visceral Games is working on something, but there's no news on exactly what it is. Now, Star Wars 7 News reports a rumor their game follows a young Han Solo. There are more details and quotes at the link.
Rumors started a while ago that Billie Lourd, the daughter of Carrie Fisher, was in The Force Awakens. Now, we have yet another confirmation as her grandmother, the legendary Debbie Reynolds, revealed that her granddaughter was in the film to the Hollywood Reporter.
Jedinews found this cool little Easter Egg in the pages of Marvel's Star Wars #1, which is onto a third printing. It's General Grievous' bike from Revenge of the Sith. Read more at the link: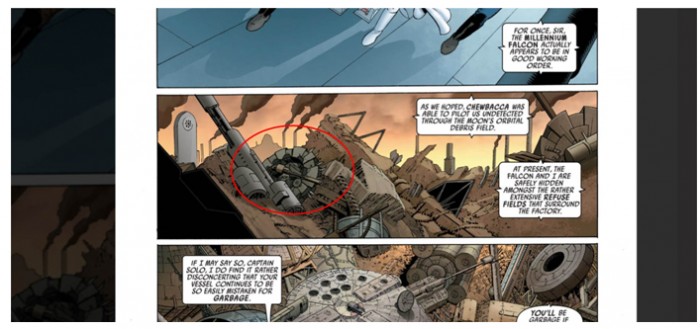 And if you want to read more facts you didn't know about Star Wars #1, the official site has an interview with the creators.
Off the heels of Star Wars #1, Darth Vader #1 is coming soon and is now over 300,000 preorders. ComicBook.com reported that news and posted a few new variant covers, of which this is the coolest:
Talking to Digital Spy, actress Jessica Chastain (above) talked about her love of Star Wars and all but begged to be in a movie.
This is kind of interesting. Making Star Wars posted an article about all the codenames used on the set of The Force Awakens for different things. We'd heard of few of them, but some are new, and all relate to Disney.
Making Star Wars also posted the second half of the Q&A with Dave Filoni, Killian Plunkett and Henry Gilroy about Star Wars Rebels and Star Wars #1. Read more at the link, and watch the video below.
Our friends at Making Star Wars are at it again, describing what they believe is concept art from The Force Awakens. The first is a potential location in the film, maybe even the one they shot on Skellg Michael. There's no guarantee its in the movie but, if it is, there are minor spoilers there.
Second, they have descriptions of two new characters we haven't heard from yet. One is an alien, the other is a large human. Read details at the link.
And third, they have a super intriguing description of an action scene, or at least the results of something, with Rey, some familiar vehicles, new characters, just a bunch of stuff. Again – not sure it's in the movie but if it is, spoilers at this link.