'Gotham': Colm Feore To Play The Dollmaker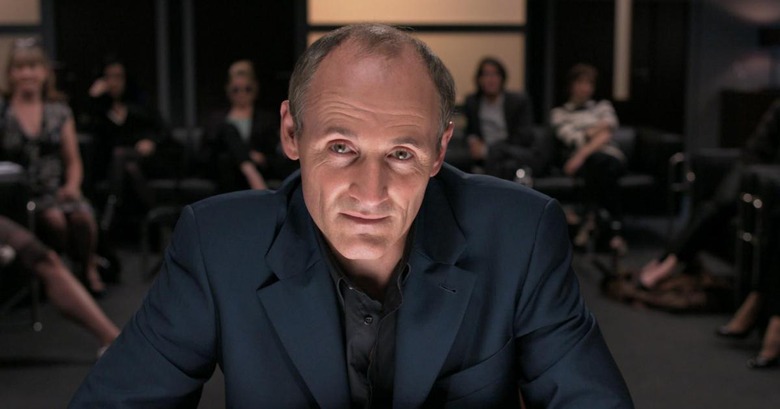 Poor Gotham. The town is drowning in supervillains as it is, and yet they keep coming. One of the next to show up at the city gates will be the Dollmaker, otherwise known as Dr. Francis Dulmacher, and he'll be played by Colm Feore. More on the Gotham Dollmaker casting after the jump.
Deadline got the scoop, and describes Dulmacher / Dollmaker (get it?) as follows:
With a zealotry bordering on madness, and aided by his genius-level intellect and vast medical expertise, Dr. Dulmacher pursues his demented researches, even as the bloody costs of his actions grow ever greater.
The Gotham version of the Dollmaker sounds like he'll stray somewhat from the source material. In DC's New 52 books, the Dollmaker is the nom de guerre of Barton Mathis. Prior to that, the Dollmaker was the alter ego of Anton Schott. The name "Francis Dulmacher" seems to have been invented just for the TV series.
Fans who've been paying attention probably won't be surprised by this turn of events. Dr. Dulmacher was first mentioned all the way back in episode 2, as the mastermind behind the mass kidnappings of Gotham's street kids. Selina Kyle (Camren Bicondova) was among his victims. As of now, there's no word on when Feore might make his debut as the Dollmaker.
While the character has yet to show his face in Gotham, the Dollmaker previously appeared on Season 2 of The CW's Arrow, played by Michael Eklund. (Coincidentally, Eklund appeared on last night's Gotham as a different, unrelated character.) In addition, he's set to appear in the direct-to-video animated film Batman vs. Robin, voiced by Weird Al Yankovic.
Feore has prior experience with comic book adaptations. He played King Laufey in Thor and Donald Menken in The Amazing Spider-Man 2. His other credits include NBC's Revolution, Showtime's The Borgias, Fox's 24, and The Chronicles of Riddick. He'll next play the title role in Antoni Cimolino's King Lear.