'Fantastic Four': Philip Glass Writing Score, Josh Trank Cites David Cronenberg As Influence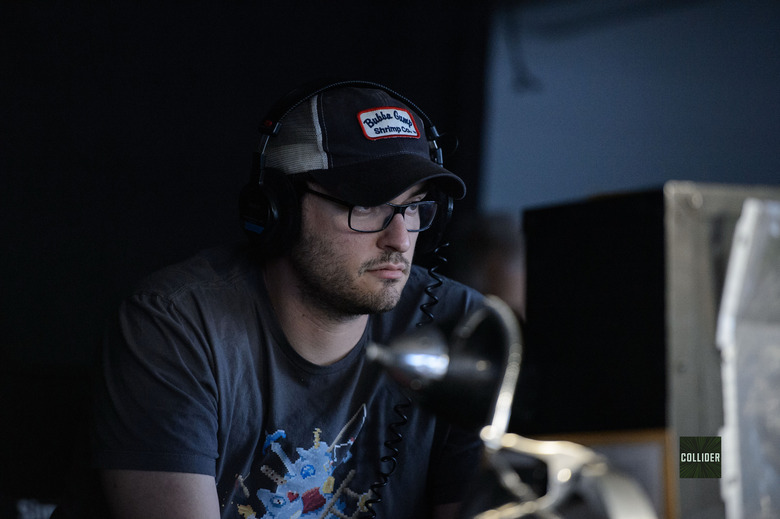 When it rains, it pours. The very first official images from Fantastic Four hit today, and now we have even more new details from the so-far mysterious superhero movie.
Director Josh Trank has confirmed that Philip Glass is scoring the film with Marco Beltrami. In addition, he cites David Cronenberg as an influence on the look and feel of the film. More about the Fantastic Four Philip Glass score and David Cronenberg inspiration after the jump. 
Speaking to Collider, Trank revealed how Glass and Beltrami got involved with Fantastic Four:
I got his manager's number and gave them a call! Philip Glass is one of my heroes. Whenever I'm writing or drawing I always put on Philip Glass. This is my first time making a movie with a score and I thought, "why not give it a shot?" So I asked the studio, "what about Philip Glass? Would you guys be okay with me giving him a call?" And they were totally cool. He's a really significant celebrity in the music world. I got his number from his manager, I sent him Chronicle and had a call with him. It was one of the coolest calls I've ever had in my life because he's fucking Philip Glass and he had just watched my movie. The first words out of his mouth were, "I just saw your movie and it's very philosophical." We were talking about the philosophy of Chronicle and it gave me goosebumps. We invited him out to set and he came to set for like three days and had a great time. He was blown away by the scale of the film. I've been working with him for almost a year now and he's so inspiring. He's such a humble, amazing guy.
Glass is a three-time Best Original Score Oscar nominee, for Kundun, The Hours, and Notes on a Scandal. His other high-profile credits include the Qatsi trilogy and, most recently, the Best Foreign Film Oscar nominee Leviathan. A big-budget superhero pic like Fantastic Four is definitely outside his usual wheelhouse.
Beltrami has much more experience on that front, having worked on The Wolverine, Blade II, Hellboy, and Jonah Hex. Outside of comic book adaptations, he's also scored Snowpiercer, The Hurt Locker, 3:10 to Yuma, I, Robot, and the last two Die Hards.
Trank additionally told Collider how Cronenberg influenced Fantastic Four:
Maybe the biggest influence for me in terms of an overall view and communicating tool to the various department was Scanners or The Fly. In terms of the feeling of what these powers are. Because the drama speaks for itself in terms of the script or the story but the look of the movie and the feel of the movie has to be more evocative.
In other words, he wanted Fantastic Four to have a real-world feel. He further explains:
I would say that the science fiction of it is a big thing that sets it apart from most of the other superhero genre films. I'm a huge David Cronenberg fan, and I always viewed Fantastic Four and the kind of weirdness that happens to these characters and how they're transformed to really fall in line more with a Cronenberg-ian science fiction tale of something horrible happening to your body and [it] transforming out of control. And the potential for a hard sci-fi take on that material makes me really excited.
Of course, pretty much every superhero movie director promises ahead of time that his film will be different. But to Trank's credit, Cronenberg isn't a typical superhero movie influence, and Glass isn't a typical superhero movie composer. Plus, Trank actually has delivered one very unique superhero film before — the excellent Chronicle, which got him the Fantastic Four gig in the first place.
Fantastic Four opens August 7. Michael B. Jordan, Miles Teller, Kate Mara, Jamie Bell, and Toby Kebbell star. The first teaser will hit with Kingsman: The Secret Service next month.