'X-Men' Live-Action TV Series Brewing At Fox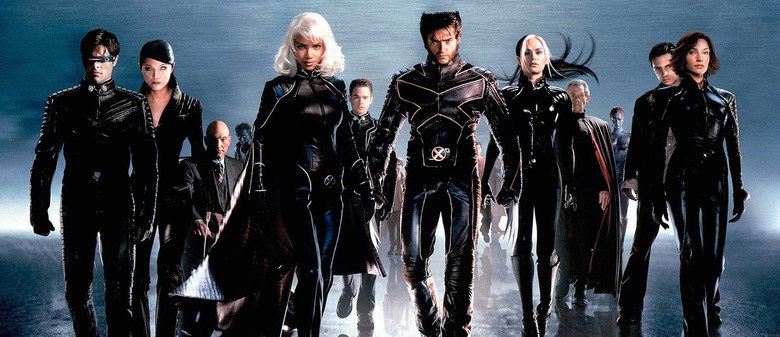 Everyone's favorite mutant superhero team could be coming to the small screen. Fox is looking to develop an X-Men live-action series, with a team that includes 24 producers Manny Coto and Evan Katz and Star Trek 3 scribes Patrick McKay and JD Payne. More on the X Men live action series after the jump. 
THR reports Fox is in preliminary talks to adapt the comic book franchise for television. Should the X-Men live-action series move forward, Coto and Katz would serve as showrunners, and McKay and Payne would write the script. All four would be credited as TV series creators.
One major hurdle, however, is Marvel. Although 20th Century Fox holds the film rights to the X-Men, Marvel retains the comic rights and would have to sign off on an X-Men television series. Marvel is owned by Disney, which also owns rival TV network ABC.
Fox entertainment chairman Gary Newman gave a hopeful update to TV Insider. "It's in negotiations," he said. "We're cautiously optimistic, we had a good meeting with them. That will not be on a fast track creatively. This is just the deal, now we have to find the creative."
Newman added that the show won't premiere until the 2016-2017 season at the earliest. No plot details have been revealed about the possible X Men live action show. Fox previously aired an X-Men animated series which ran from 1992 to 1997.
Talk of a potential X-Men show have been swirling for some time. Big-screen X-Men scribe Simon Kinberg told press last spring that he thought an X-Men television series would "make sense," and there was a meaty rumor last fall that the network was already "deep in development" on a show.
It's unknown what specific aspect of the X-universe the show would focus on. Nor is it clear whether Fox plans to connect the X-Men TV series with the X-Men film series. But the X-universe is vast, with a rich history. There should be enough story to sustain both a big-screen franchise and a small-screen one.
The X-Men have been very good to 20th Century Fox. The first X-Men live-action movie, released in 2000, helped kick off the current wave of superhero films. The film series is still going strong today. The seventh and most recent installment, X-Men: Days of Future Past, was released last year, and there are three more (Deadpool, X-Men: Apocalypse, and Wolverine) dated for the next few years.
Should the X-Men make it back to television, they'll be surrounded by other superheroes. ABC has two Marvel shows, Agents of S.H.I.E.L.D. and Agent Carter, while Netflix has five upcoming Marvel-based series including Daredevil, AKA Jessica Jones, and Luke Cage.
In fact, Fox already has one superhero show, the Batman prequel Gotham. Other series inspired by the DC Comics stable include The CW's Arrow and The Flash, NBC's Constantine, and CBS' upcoming Supergirl.