Ewan McGregor Is Jesus And Satan In Beautiful 'Last Days In The Desert' [Sundance 2015]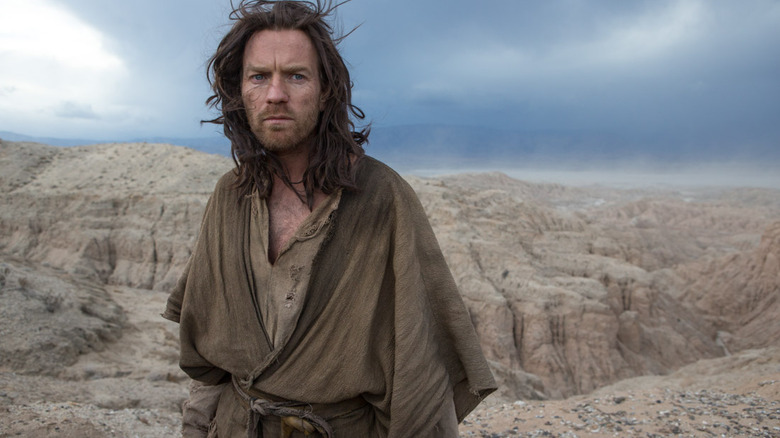 In Rodrigo Garcia's beautiful and lush film Last Days in the Desert, the journey is uncertain for a while. We follow Jesus, played by Ewan McGregor, as he enters the desert on a journey for truth. "Father, speak to me," he says. As he walks and thinks, he begins to see visions of Satan, also played by McGregor. He meets a family out in the desert, and the audience may initially wonder what those people are doing out there. But eventually it clicks. We realize the point, just as Jesus probably realizes the point in the narrative, and the film blossoms into something beautiful but not entirely fulfilling. Read more of our Last Days in the Desert review below.
That family is played by the insanely talented trio of Tye Sheridan, Ciarán Hinds and Ayelet Zurer. They're simple folk, living in the desert, struggling to survive. At first Jesus just wants some water but he begins to spend time with the family, which helps him understand their problems. Mostly, it's that the son (Sheridan) can't communicate with his father (Hinds) and vice versa.
As that relationship slowly unfolds under the watchful eye of Jesus, we begin to see him in the boy and God in his father. The movie, as evidenced by McGregor playing a dual role, is a mirror of Jesus' relationship to God. By telling the story of the family, Garcia has found a way to present Jesus' struggle in a relatable but lyrical way, and get his message across with relative ease.
All four lead actors are absolutely wonderful in the film. If anything, McGregor's Jesus is the weak link as he's very lost and blank. Sherdian and Hinds both shine with their stoic, stubborn characters. Zurer doesn't have a lot to do, but she's magnetic when she does.
Not surprisingly, the film's best scenes are when McGregor is talking to himself. Just Jesus and Satan, trading wits. One scene in particular puts into question the whole reality of this narrative as Satan suggests God has changed this story time and time again. Then again, he also admits to being a liar.
Shot on location in the deserts of California, Last Days in the Desert is breathtakingly beautiful. The cinematographer, Oscar winner Emmanuel Lubezki, shows us spectacular vistas and lighting to lend this story have the power it truly demands. At times, Garcia seems so obsessed with these views, it can make the film feel a little slow.
In the end, Last Days in the Desert works very well on almost every level. The truth, though, is that for all its pluses, it never really wows like you'd expect from a story with this level of talent. It's super solid but never a transcendent experience.
/Film rating: 7 out of 10