Netflix Strikes Four-Picture Deal With The Duplass Brothers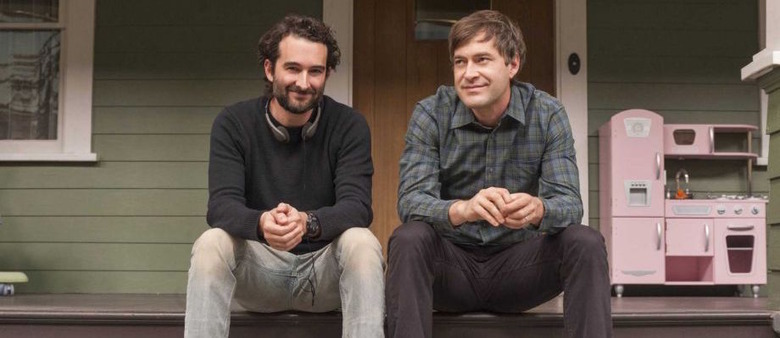 The Duplass brothers seem to be everywhere these days, from cable TV to the big screen, and now they're going to be on Netflix, too. The streaming service has just struck a four-picture deal with the filmmaking duo.
Hilariously, Netflix chief content officer Ted Sarandos says deals like this are "the reason we do things like the Adam Sandler deal." Unlike the Sandler films, however, the Duplass projects will hit theaters first. More on the Netflix Duplass brothers deal after the jump. 
Deadline reported the pact from Sundance. Netflix will finance four movies produced by the brothers through their shingle Duplass Brothers Productions. Each title will debut in theaters before hitting Netflix, but the theatrical windows will be shorter than average. When they'll premiere isn't clear. Very few details about the projects have been revealed, other than that they'll be small-budget features.
"This is just the latest step in our very long relationship with the Duplass brothers," said Sarandos. "We've been working with them almost since the very beginning, when we were red envelope delivery. Independent film has always been a big part of Netflix, and the reason we do things like the Adam Sandler deal is so we can do things like this as well."
That last bit almost makes me feel sorry for Sandler. Sarandos probably just meant that Sandler's popularity could help finance smaller, riskier ventures, but it comes across as a diss — as if Sandler's horrible movies are something Sarandos endures so he can work with filmmakers he actually respects, like the Duplass brothers. Which may very well be true, but it's still not a nice thing to insinuate about your moneymaker.
The Duplass brothers are nothing if not prolific. The brothers co-created, co-write, and co-direct the HBO series Togetherness, in which Mark also stars. Additionally, Mark leads FXX's The League and regularly appears in films like the upcoming The Lazarus Effect. Jay stars in Amazon's Transparent. At this Sundance alone, they have a hand in four separate projects: The Bronze, The Overnight, Tangerine, and Animals.
Netflix has been pushing into movies over the past several months. Aside from the Duplass and Sandler deals, the service is also set to release the sequel to Crouching Tiger, Hidden Dragon. They got some pushback from theaters for their plan to release the movie simultaneously on Netflix and in IMAX. According to Sarandos, Netflix is also looking for acquisitions at this year's Sundance.