Digging Up The Marrow Trailer: William Dekker Can Prove Monsters Are Real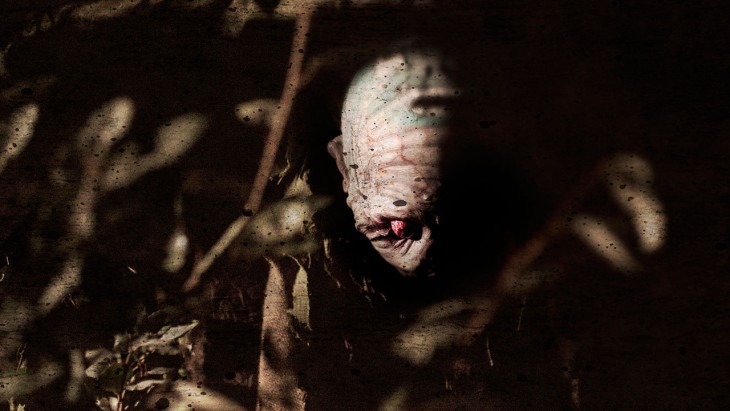 Last year at Buttnumathon, I saw an early screening of Horror filmmaker Adam Green's newest movie Digging Up The Marrow. The found footage documentary-style film puts the filmmaker Hatchet/Frozen director front in center in a story exploring a series of letters he supposedly received and the mysterious man behind them (played by Ray Wise) who believes to have proof that monsters are real. Most interestingly, the film incorporates the monster designs of artist Alex Pardee (who we've covered on the site many times in his past), bringing some of his demented creations to life on the big screen. The film is fun, albeit it feels a bit self self-aggrandizing for Green to make himself a character at the center of this story.
Green and Pardree just announced they will be brining the film on tour and have released the first Digging Out The Marrow trailer which you can watch embedded after the jump.
Official plot synopsis for Digging Out The Marrow:
What if the ghastly images and abominations haunting our collective nightmares actually exist? Writer/director Adam Green (Hatchet) sets out to make a documentary exploring this tantalizing premise after being contacted by a mysterious man named William Dekker (Ray Wise). Dekker claims he can prove that "monsters are real" and insists these grotesque creatures are forgotten, hideously deformed humanoids inhabiting a vast, underground metropolis of the damned. Determined to expose the truth, Green embarks on a bone-chilling odyssey and gets more than he bargains for when he dares to go Digging Up the Marrow.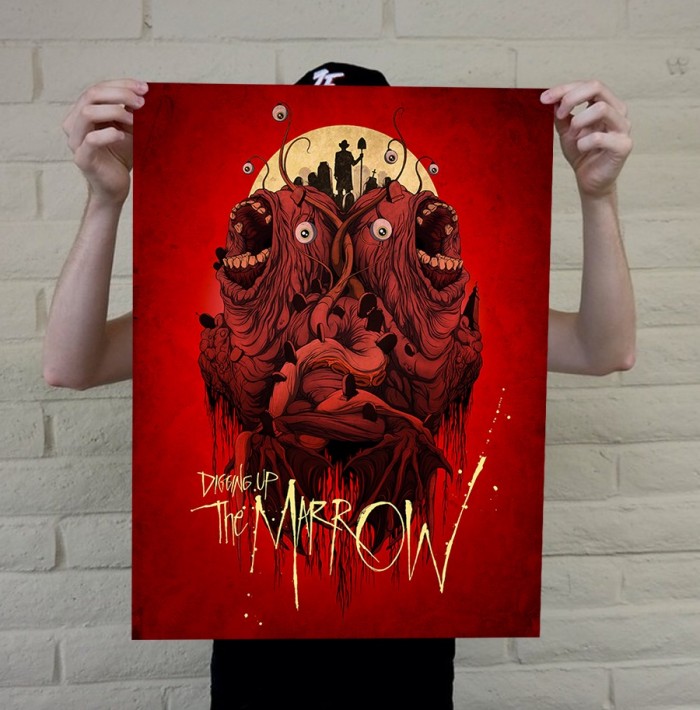 The tour dates:
Thurs 2/12 – Landmark Shattuck (Berkeley, CA) - 2230 Shattuck Avenue, Berkeley, CA 94704
Mon 2/16 – Landmark Kendall (Boston, MA) – Presented by Rock N Shock - One Kendall Square, 355 Binney Street, Cambridge, MA 02139
Tues 2/17 – Landmark Sunshine (NYC, NY) - 143 East Houston Street, New York, NY 10002
Wed 2/18 – Alamo South Lamar (Austin, TX) – Presented by Ain't It Cool / Harry Knowles - 1120 South Lamar Boulevard, Austin, TX 78704
Thurs 2/19 – Landmark Regent (Westwood, CA) **PREMIERE** - 1045 Broxton Avenue, Los Angeles, CA 90024