'Partisan' Trailer: Vincent Cassel Leads Sundance Thriller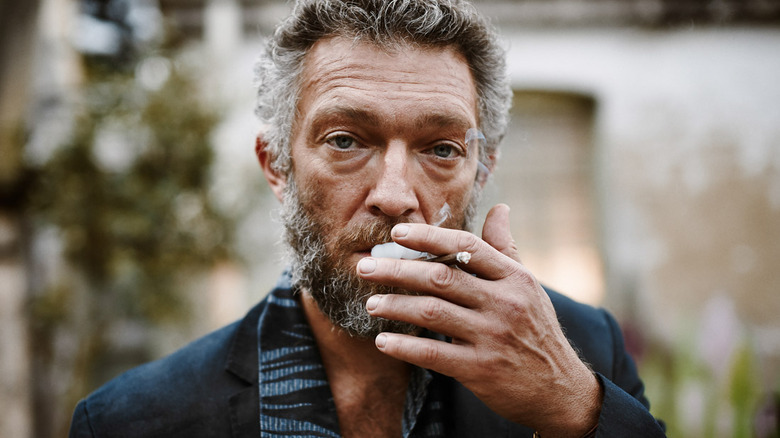 The Sundance Film Festival is proving to be a source of endless delight even for those of us who are just reading reviews from home. Because while we might not be able to watch the movies from our couches, we can still enjoy the trailers as thoroughly as anyone in Park City.
The latest Sundance entry to unleash a trailer is Partisan, directed by Ariel Kleiman. At the center of the story is Alexander (Jeremy Chabriel), an 11-year-old trained as an assassin. When this dangerous but sheltered boy begins thinking for himself, he poses a problem for father figure Gregori (Vincent Cassel). Watch the first Partisan trailer after the jump.
Madman Films unveiled the first Partisan trailer on YouTube.
Partisan was another title on our list of the most anticipated Sundance titles, and the new trailer doesn't disappoint. It keeps the plot mysterious, but the moody beauty and sense of unease come through loud and clear. Look for reviews to trickle out of Sundance starting Sunday, when Partisan makes its world premiere.Partisan doesn't have a U.S. release date yet, but let's hope that changes soon. Here's the synopsis from Sundance:
The charismatic Gregori (Vincent Cassel) saunters into a hospital maternity ward and charms new mother Susanna. Eleven years later, she and her son Alexander live in Gregori's closed community, sheltering vulnerable women and their brood in a haven isolated from the outside world. Alexander is Gregori's prize pupil, eldest son, and star employee in the cottage industry—in which the kids are trained to run dangerous errands to provide for the group—but Gregori feels threatened by the boy's inquisitive nature, struck by the fear that his child might not love him anymore. Meanwhile, Alexander begins to think for himself.
In his feature debut, Ariel Kleiman (a 2011 Sundance Film Festival Grand Jury Prize winner for his short film Deeper Than Yesterday) crisply constructs a fascinating hidden world, then casts innocuous moments, such as a karaoke party or a child playing with a paintball gun, in increasingly sinister light. This juxtaposition cleverly deepens and undermines our understanding of this seemingly idyllic makeshift family.