'A Most Violent Year' Is A Beautiful Deconstruction Of The American Dream [Video Review]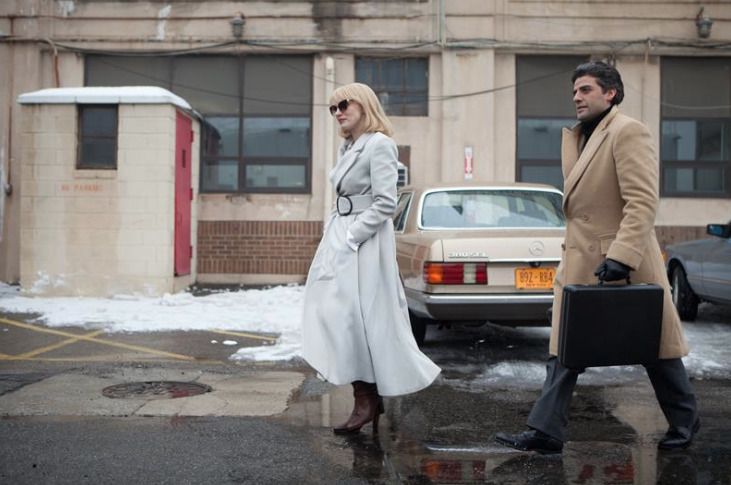 A Most Violent Year is a slow burn of a film, primarily centered around a simple land deal that entrepreneur Abel Morales (Oscar Isaac) is trying to put together to sustain and grow his young oil business. Yet somehow, writer/director J.C. Chandor is able to up the stakes until they are almost unbearably tense. What hangs in the balance is not merely Morales' business and the future of his family, but also his sense of self, his moral center. If you extrapolate it further, the film becomes and indictment of American capitalism, in the same way that films like Nightcrawler did in 2014.
With some beautiful cinematography from Bradford Young and some dynamite performances from the leads, A Most Violent Year manages to be haunting, wistful, and unforgettable. Hit the jump to see my full video review of the film.
Here's a plot summary for the film:
A Most Violent Year is a searing crime drama set in New York City during the winter of 1981, statistically the most dangerous year in the city's history. From acclaimed writer/director J.C. Chandor, and starring Oscar Isaac and Jessica Chastain, this gripping story plays out within a maze of rampant political and industry corruption plaguing the streets of a city in decay. J.C. Chandor's third feature examines one immigrant's determined climb up a morally crooked ladder, where simmering rivalries and unprovoked attacks threaten his business, family, and––above all––his unwavering belief in the righteousness of his own path.