'X-Men: Apocalypse' Adds Sophie Turner, Tye Sheridan, And Alexandra Shipp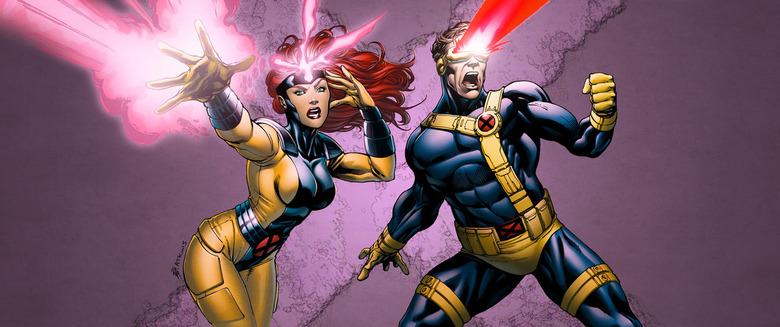 Move over, Halle Berry. You too, Famke Janssen and James Marsden. There's a new trio of mutants in town.
X-Men: Apocalypse director Bryan Singer has just announced that Sophie Turner (Game of Thrones), Tye Sheridan (Tree of Life), and Alexandra Shipp (Drumline: A New Beat) have joined the comic book prequel as the younger versions of Jean Grey, Cyclops, and Storm, respectively. More on the X Men Apocalypse casting after the jump. 
Singer shared the good news on Twitter.
Turner's response:
All three stars were named earlier this month as testing for X-Men: Apocalypse. According to that report, Sheridan was up against Taron Egerton (Kingsman: The Secret Service) and Jamie Blackley (If I Stay); Turner was competing with Saoirse Ronan; and Shipp was in contention along with Zendaya Coleman (Disney Channel's Shake It Up).
X-Men: Apocalypse will be set in the 1980s. Turner, Sheridan, and Shipp are playing the younger versions of the superheroes played by Janssen, Marsden, and Berry in the original X-Men trilogy. They join fellow franchise newcomer Oscar Isaac, who's playing the titular villain Apocalypse. In addition, Channing Tatum is rumored, but not yet confirmed, to make his debut as Gambit.
The film also brings back the core cast from X-Men: First Class: James McAvoy as Professor X, Michael Fassbender as Magneto, Jennifer Lawrence as Mystique, Nicholas Hoult as Beast. Hugh Jackman is in talks to return as Wolverine.
X-Men: Apocalypse promises to close out the First Class trilogy with "mass destruction." The character of Apocalypse is an "ancient" mutant born thousands of years ago. The storyline will also prominently feature Mystique and her relationships with Beast and Magneto. Simon Kinberg wrote the script based on a story by himself, Singer, Michael Dougherty, and Dan Harris.X-Men: Apocalypse will start shooting this spring in Canada. It opens May 27, 2016.