Preview: 'Galaxy Quest' Comic Book Sequel Sends The NSEA Protector On New Adventure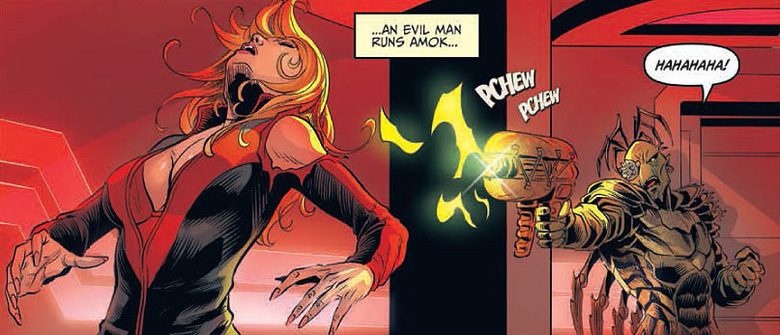 We may receive a commission on purchases made from links.
Galaxy Quest fans have been insisting for years that they'll never give up, never surrender their hopes for a sequel. And while aren't currently any plans in place for a cinematic follow-up, the property has indeed been resurrected in comic book form.
IDW has just released the first issue of Galaxy Quest: The Journey Continues, written by Erik Burnham and illustrated by Nacho Arranz. See a Galaxy Quest comic book preview after the jump. 
The 1999 comedy starred Tim Allen, Sigourney Weaver, and Alan Rickman as a group of actors famous for a Star Trek-esque series called Galaxy Quest. They're whisked off on a real space adventure by a group of aliens who mistake episodes of the show for historical documents, and the actors for the characters they play.
As revealed by Burnham last year, the new IDW comic begins seconds before Jason Nesmith (Allen's character) activates the Omega 13 to save his crew at the end of the movie. As it turns out, his actions had dramatic consequences in another part of the galaxy. A new race of aliens called the Drythans seek out the crew of the NSEA Protector to demand that they set things right.
The cover on the left is the regular newsstand cover, while the one on the right is the subscription cover.
And you can read six pages of the book below.
Galaxy Quest: The Journey Continues #1 is available now at Amazon and other retailers. More info can be found at IDW.
Once upon a time, a troupe of has-been actors that starred on an old sci-fi show were enlisted by an alien race to save them from an intergalactic tyrant. Despite being way out of their depth, the cast somehow managed to save the aliens and stay alive... but their actions in outer space may have had dire consequences for another world. Join us this January as the cast of GALAXY QUEST returns for another bombastic journey into space!