Is Danny Boyle's Steve Jobs Still Set Primarily During Three Keynotes?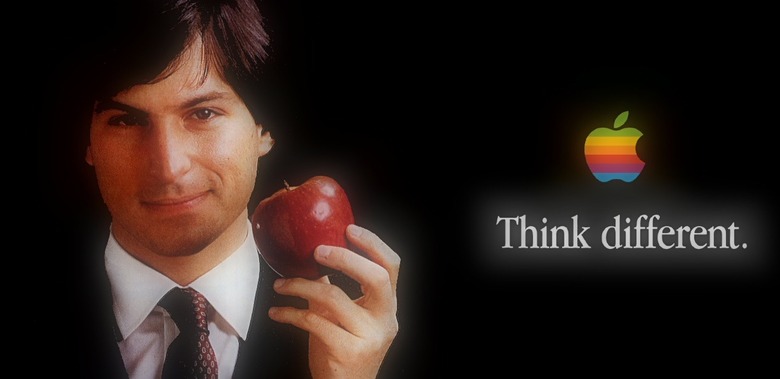 In November 2012 we learned that Aaron Sorkins' Steve Jobs biopic would be presented in three long real-time sequences written around specific Apple keynote events. Now that the movie is filming, under the direction of filmmaker Danny Boyle, we are starting to learn more about the feature film.
Last week video footage was released from the the film set outside of Steve Jobs' old home in Los Altos, California where they are filming the garage where Jobs and Steve Wozniak began the Apple empire. This led a lot of people to wonder if Sorkin's screenplay has changed. Will the film still be set during three Apple keynotes? And if so, how is does the Apple garage work into things? Find out about the Steve Jobs movie flashbacks, after the jump.
The film follows Steve Jobs (played by Michael Fassbender) primarily through three production announcements — for the original Mac; Jobs's NEXT cube computer; and the Apple iMac. (It was incorrectly reported at one point that the iPod keynote is featured.)
While the film takes place almost entirely during these three events, we do get a few flashbacks:
One with Steve Wozniak (played by Seth Rogen) in the garage talking about the original Mac, focusing on the conversation over whether or not to make the Mac a closed system.
Another shows Steve Jobs removed from power at Apple. This is where Jeff Daniels would be playing John Sculley.
We also see a few snippets showing Job's home life. This is where we see Jobs' daughter, who ages 5 to 19 throughout the story played by Makenzie Moss, Ripley Sobo and Perla Haney-Jardine.
Each keynote builds around several conflicts and the main one is usually intercut with the flashbacks. The flashbacks are very quick — used to heighten the drama of the moments at the keynotes. I've heard they take up less than 10% of the 177 page shooting script which I've heard described as "fantastic" but "not super Sorkin-y".