Nicolas Cage Teaming With 'Borat' Director For Osama Bin Laden Satire 'Army Of One'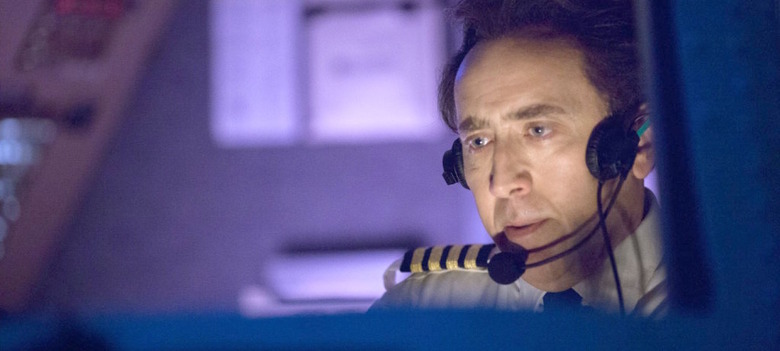 Nicolas Cage has played some pretty kooky characters in his time, so his latest role should fit right in. Everyone's favorite Oscar winner / B-movie fixture has just signed on for Army of One, about a regular Joe who decides to look for al-Qaeda leader Osama bin Laden. Larry Charles (Borat) is directing.
More on the Nicolas Cage Army of One movie after the jump.
As reported by THR, Army of One will be based on a 2010 GQ article by Chris Heath. At the center of the story was Gary Faulkner, a Colorado construction worker and ex-con who took it upon himself to find the evasive bin Laden. His efforts included multiple attempts to sneak into Pakistan and Afghanistan.
Harvey and Bob Weinstein will produce through their TWC-Dimension label, which focuses on more "commercially minded" titles than either artsy TWC or genre-centric Dimension. Shooting on Army of One will begin in late March, with plans to release the film near the end of 2015.
Army of One is described as a "semi-scripted project," with the semi-script written by Scott Rothman and Rajiv Joseph (Draft Day). Presumably that means we're in for a lot of improv, a la Borat.
Charles is known for writing and producing Seinfeld, as well as directing the films The Dictator, Brüno, Religulous, and Borat. He's recently been working on the FX series The Comedians, which debuts this spring. Billy Crystal and Josh Gad star.
Cage is coming off of the religious apocalypse drama Left Behind. Though he's mostly known these days for his willingness to star in any B movie, no matter how crappy, he can still turn it on when he wants to. Last year, he impressed critics with a return to form in the David Gordon Green drama Joe. Army of One should be a cut above his direct-to-DVD fare at the very least, and the role seems to cry out for another quirky performance from Cage.